First and foremost, Happy Thanksgiving to everyone celebrating this glorious holiday! Personally, I'm a bigger fan of the nonstop football than the food, but I realize I am in the minority (grilling out>turkey). I respect tradition as much as the next person, but there has to be a better animal or piece of meat we can choose from, say steak. Hate all you want, but I'll forever disagree with this holiday's menu and I'm sure Dean disapproves wholeheartedly. What we can agree on, however, are how to pick all three of these games. It's too bad we couldn't get the Rams/Chiefs game on this day, but now we're just getting greedy. Either way, we'll try to guide you into betting correctly on, hopefully, lots of entertaining football.
Note: All lines are provided by Westgate Sportsbook as of 12 a.m. Sunday.
Thursday, Nov. 22nd
A Three Course Meal:
Chicago (-3) @ Detroit – [43.5]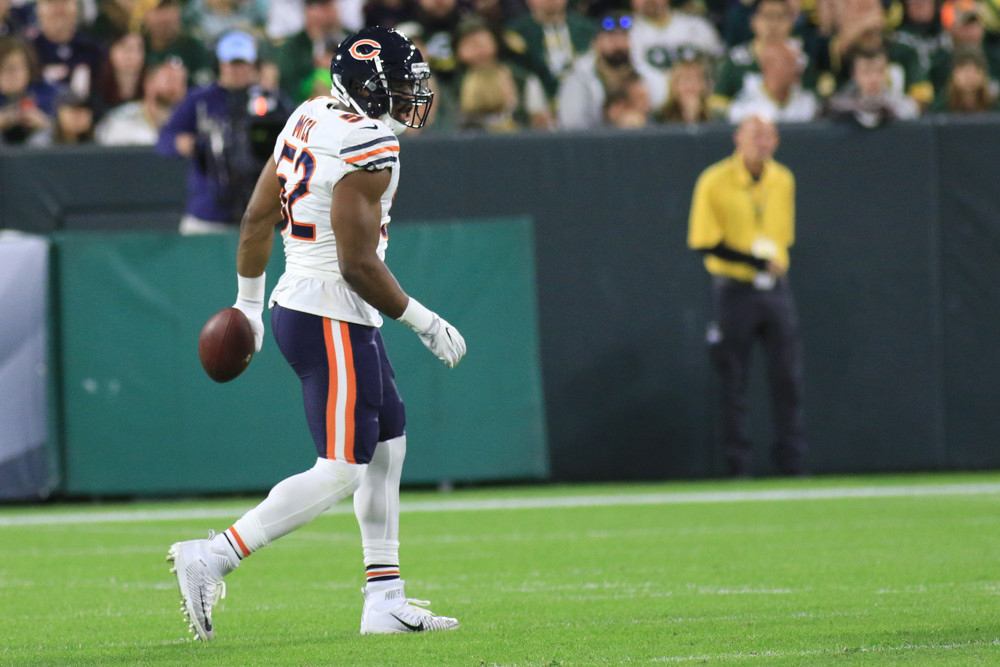 I will note that QB Mitch Trubisky is doubtful for this contest, considering it's a shorter week and he injured the throwing shoulder in the Sunday night tilt against Minnesota. Look, as a Bears fan, it's going to sound like bias, but I don't think it matters who is under center for Chicago – both QBs Trubisky and Chase Daniel have gotten a good amount of exposure to this system.
[gfycat data_id="immediatedopeyamazonparrot"]
Since he entered the league in 2009, Daniel has been with the Saints, Chiefs, Eagles (2016) and now the Bears. Notice any pattern? He's gotten to work with some very intricate offensively minded coaches in Sean Payton, Andy Reid, Frank Reich and Matt Nagy, who learned from Reid. The point here is that after watching the preseason games live and then rewatching the tape, he is very capable of doing what Trubisky has, save from the speed as a runner. Detroit had a nice win this past Sunday against the Panthers, but I don't think the Carolina defense is anything to write home about. The Bears defense, however, is maybe the best in the entire league.
[gfycat data_id="newlargeduckbillcat']
Having to face this squad twice in three weeks will be a challenge for QB Matt Stafford, who has been sacked 17 times in the last three contests! In fact, he was sacked six times two weeks ago at Soldier Field. I don't think it gets any easier, as he'll be without rookie sensation, Kerryon Johnson and star wideout, Marvin Jones. So, minus two of his best players and with one of the weaker offensive lines, I think Chicago gets it done: 27 – 20.
Washington @ Dallas (-7) – [41]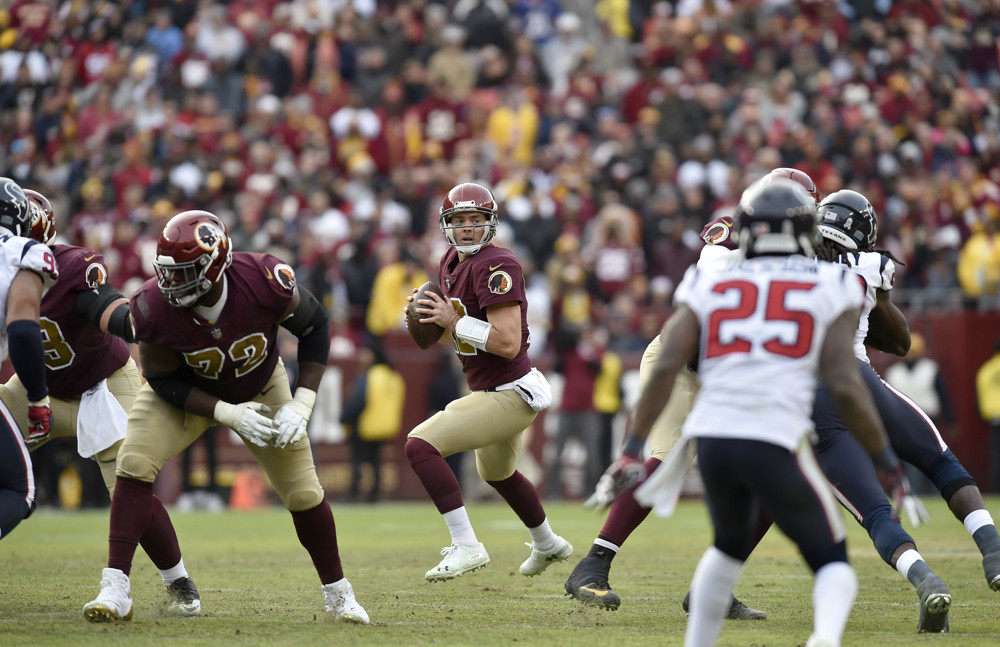 As much as this pains me to say, I don't think QB Colt McCoy can be the savior of the Redskins this year. I don't want to sound anti-Cowboy, but for the cooler narrative to prevail, we'd need a miraculous performance from the former University of Texas quarterback. Dallas' defense has been impressive the last few weeks, especially backup LB Leighton Vander Esch has been playing with his hair on fire, 51 total tackles in five games started. The only doubt I have in the Cowboys covering this spread lies with the "Clapper". He manages the end of games in a very frustrating manner, but I'm sure all Dallas fans are well aware. Dallas takes this one fairly handily: 26 – 13
Atlanta @ New Orleans (-12) – [61]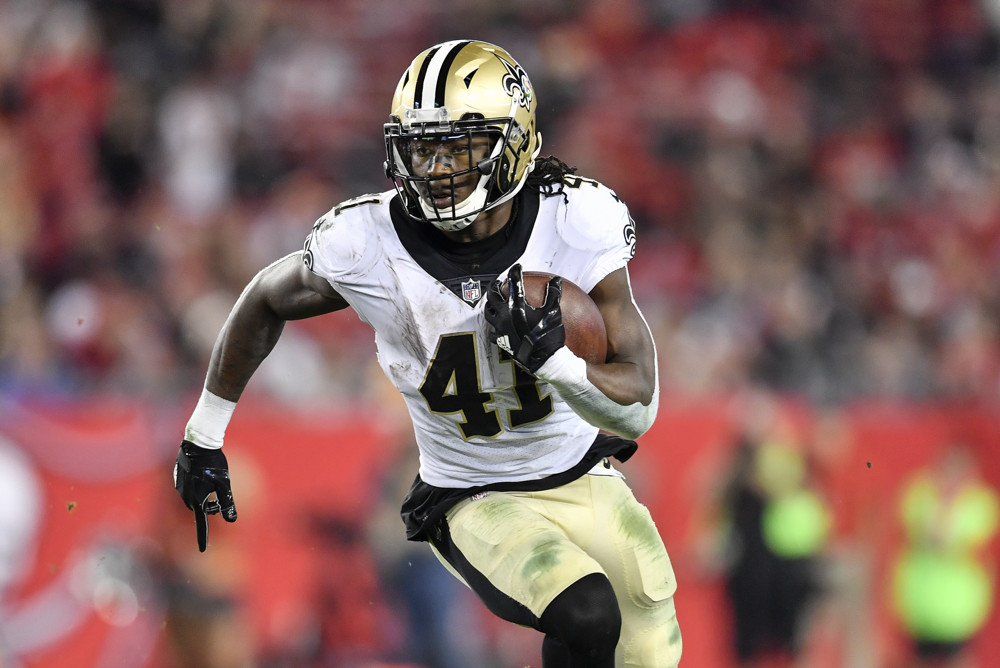 Now, here is a potentially high-scoring game that could be the perfect way to end the day. I'd say the Saints pull away late, instead of stomping all over their divisional foe early on because of the shortened week. It really is a factor and often plays into the flow of games scheduled on Thursday. The Saints are the class of the NFC, in my opinion, given their defense has really come on lately. They have only allowed 21 points in their last two contests, most recently holding the defending champs to seven.
[gfycat data_id="genuinesardonickissingbug"]
QB Drew Brees is completing 77% of his passes through 11 weeks – simply unbelievable. I don't think Atlanta has enough to stop this runaway freight train. The Saints are too balanced and playing catch-up will more than likely be futile. Saints: 38 – 24