Another week, another injury. With David Montgomery suffering what we think is a multi-week absence due to a knee injury, Damien Williams is this week's priority add. Trey Lance finally got on the field, so he'll be a hot pickup for managers who have been streaming the position up to this point. But I'm also looking into some names from the past who have played their way back into fantasy relevance.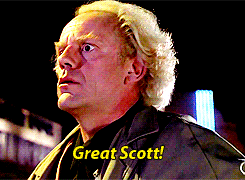 Both A.J. Green and Randall Cobb make the list this week as adds if you need receivers. Who's next? All eyes are on you, Baltimore Ravens running backs room… Every week in this article, I'll give a few players at each position who are under 50% rostered in leagues and a suggested Free Agent Bid (FAB) amount for what you should bid. But remember, it's your team. You know your needs, so don't let a few pretend dollars keep you from signing a player you need. Ready? Where we're going, we don't need roads…
Percentages are based on Yahoo! leagues. 
Running Backs
Damien Williams, Chicago (7% rostered)
The news out of Chicago is that David Montgomery seems to have avoided an ACL tear, but he's most likely still facing an extended absence. Damien Williams seems like the next man up in Chicago and can provide similar production to Montgomery, regardless of who is under center. If Montgomery's status is updated before waivers process, this could change, but this could be one of those situations where you ignore your grandma and you do "spend it all in one place."
Bid: $50 or more. Heck, just spend it if you got it.
Latavius Murray (48%)
How quickly things change. Latavius Murray was surprisingly named the RB1 for the Ravens in Week 4 with Le'Veon Bell as the backup, putting the final nail in Ty'Son Williams' fantasy coffin. It wasn't overly productive, but Murray had 18 carries, and the Ravens running game should be valuable ROS. Each week is a different story in Baltimore, but if he's still available in your leagues, he's a top 2 priority this week.
Bid: $15
J.D. McKissic, Washington (39%)
I've written extensively on McKissic previously, so I won't rehash everything here. He's still very involved in the Washington offense, especially in late-game, high-value situations. And if Antonio Gibson were to miss any time, McKissic would slot right in and demand the majority of snaps for Washington's offense.
Bid: $13
Samaje Perine, Cincinatti (2%)
Speaking of injuries, Joe Mixon is either day-to-day or week-to-week with a "low grade" ankle injury, It depends who you ask. Mixon managers from 2020 will recall his week-to-week-to-10-weeks foot injury last season. Samaje Perine should take the bulk of the early-down work in Cincinnati if Mixon is ruled out, with rookie Chris Evans getting a little more work on passing downs. If Mixon misses time, the volume of work available makes Perine a priority pickup. Given the uncertainty of Mixon's status, you may be able to pick up Perine for less. Keep an eye on updates and adjust your bids accordingly.
Bid: $10-15
Alex Collins, Seattle (1%)
For what it's worth, Alex Collins looked like the stronger runner for Seattle in Week 4 in what was essentially an even timeshare. Chris Carson may not have been 100%, but it's a situation to monitor, especially if Carson battles nagging injuries throughout the remainder of the season.
Bid: $5-8
Potential Drops: Ronald Jones (54% rostered), Ty'Son Williams (61%).
Wide Receivers
A.J. Green, Arizona (24% rostered)
Is A.J. Green back? Like, back back? After an injury-plagued end to his time in Cincinnati, Green was written off. Even signing on with a Kyler Murray offense didn't move the needle for anyone but the most ardent Green truthers. But A.J. Green continues to put together solid weeks and can no longer be ignored. He's seen six targets every game while being on the field for 87% of Arizona's offensive snaps, and he seems to be above the fray and inconsistency of Maxx Williams, Rondale Moore, and Christian Kirk. Green is back in the WR2/3 borderline conversation.
Bid: $13
Curtis Samuel, Washington (40%)
He didn't light up the stat sheet, but Curtis Samuel is a name I'm prioritizing this week that could fall under the radar. Samuel was only on the field, for 37% of Washington's offensive snaps, but he was clearly being eased into the offense after starting his first season in Washington on injured reserve. When he was on the field, he was involved, with 4 targets and 4 receptions. Logan Thomas has been the second receiving option behind the impressive Terry McLaurin, but Thomas could miss some time with a hamstring issue he picked up early against Atlanta. The opportunity is there for Samuel to establish himself as Taylor Heinicke's #2 receiving option.
Bid: $10
Randall Cobb, Green Bay (7%)
Do you remember when Aaron Rodgers demanded that the Packers go get Randall Cobb from Houston, and we all thought it was just a power move? Turns out, it was a football move. With Marquez Valdes-Scantling moved to short-term IR, Randall Cobb had three weeks to make his mark. His first shot was a bullseye. Cobb turned 6 targets into 69 yards and 2 touchdowns, and I love him moving forward. The Packers' upcoming schedule is filled with opportunities: Cincinnati, Chicago, Washington, Arizona, Kansas City, Seattle, Minnesota. I love Cobb as a fill-in for teams in need of receiver help.
Bid: $7
Others:  If he's available in your league, Darnell Mooney (38% rostered), may be poised for that second-year breakout after all, no matter who is under center in Chicago. Hunter Renfrow (27%) is the most trusted wide receiver in Las Vegas.  Jamison Crowder's (20%) first game of the season looked promising, with nine targets out of the slot. Kadarius Toney (3%) could continue to see work in New York if Sterling Shepard missed more time to a hamstring injury. Finally, just get Josh Gordon (32%). If he can provide any sort of reliable production as the #2 receiver for Patrick Mahomes, he's worth the add.
Potential Drops: Juju Smith-Schuster (86% rostered), D.J. Chark (53%), Will Fuller (59%)
Tight Ends
Dawson Knox, Buffalo (47%)
I finally have some tight ends to talk about! The Buffalo offense has righted its ship, and they're starting to put opposing defenses through tables. Dawson Knox had 8 targets in Week 4 after Josh Allen looked his way 5 times in Week 3. His role is getting more established, and he has no competition for tight end targets in Buffalo. He seems like he's here to stay for this season, so get a piece of the Buffalo offense at the tight end position. In the barren world of tight ends, all you can ask for is opportunity.
Bid: $10
Dalton Schultz, Dallas (34%)
Speaking of high-powered offenses, the Dak Prescott-led Cowboys' offense is humming, and Dalton Schultz has so far looked like the tight end to roster in fantasy. The presence of Blake Jarwin caps Schultz's upside, but he's a much better option than a lot of what you'll find on the waiver wire (and maybe what you'll find in your starting lineup!)
Bid: $5
Maxx Williams, Arizona (1%)
High-powered offense? Check. Growing role? Check. At this point in the season, fantasy managers are giving up the hyped players and opting for more established production at tight end. I think of Maxx Williams as Dawson Knox-lite. He has a little more of a boom/bust situation in Arizona, but there's upside here.
Bid: $1-3
Potential Drops: Cole Kmet (28%), Robert Tonyan (82%), Logan Thomas (96%)
Quarterbacks
Note: I don't recommend spending FAB on quarterbacks, outside of the deepest leagues and Superflex. If you're in either of those formats or just streaming the position, make sure these quarterbacks are rostered:
Trey Lance (31% rostered) offers weekly QB1 upside thanks to his rushing ability, Sam Darnold (37%) is becoming a weekly starter, and Daniel Jones (31%) has boom potential in Week 5 against Dallas.
Photo by Robin Alam/Icon Sportswire | Design by Michael Packard (@designsbypack on Twitter & IG)