What We Saw: Week 17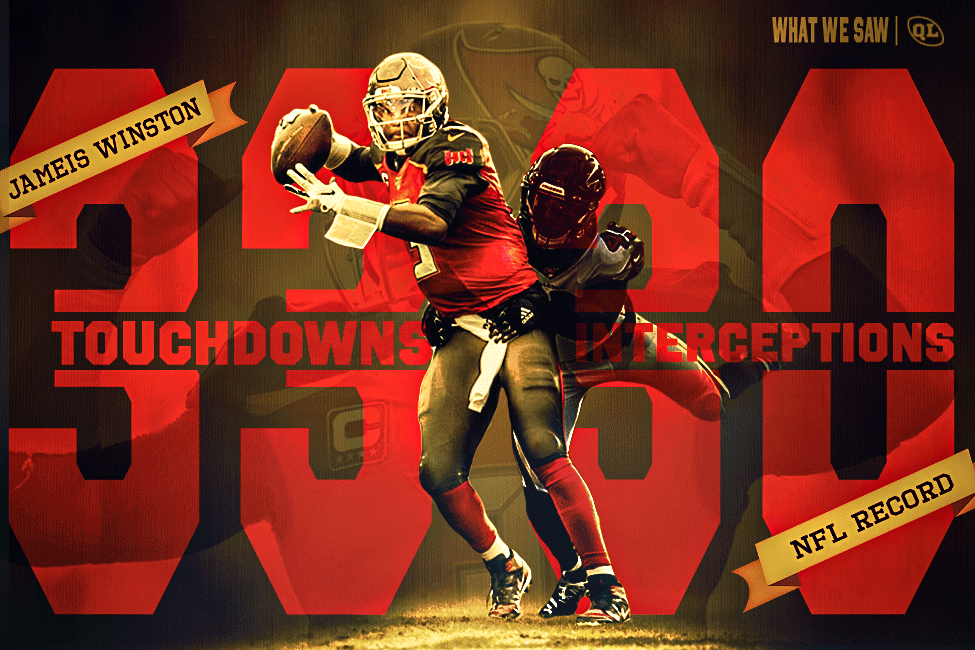 Cleveland Browns vs Cincinnati Bengals
In what was probably his last game with the Bengals, Andy Dalton had a couple of scores and went out with a win against the Browns. Joe Mixon ran for a career-high 162 yards and went over 1,000 yards for the season. The in-state rivalry had no effect on the playoffs as both teams have been disappointing this year. The Browns failed to live up to the lofty expectations that were put onto them before the season began. Baker Mayfield did not take a step forward this year and this game was an example of that. He threw three interceptions and was sacked six times and struggled with consistency, despite a couple of big plays.
Cleveland Browns
Quarterback
Baker Mayfield:

12/27, 279 yards, 3 TDs, 3 Int 6 sacks | 4 carries, 29 yards,
This was a very inconsistent outing for Mayfield and this passing game. He had three touchdown throws at 20 or more yards. However, he was under constant duress and took six sacks and also threw three interceptions. He ends the year with more interceptions than last year and fewer touchdown passes. The Browns clearly need to add some offensive line talent for Mayfield. Even if he wasn't sacked at a high rate, he was pressured on a lot of dropbacks.  Mayfield came into this game ranked 29th in completion percentage and his 44% effort today will not help matters. If his weapons stay the same next year I am sure Mayfield will be talked about as a trendy late-round quarterback in drafts.
Running Backs
Nick Chubb:

13 carries, 41 yards | 2 targets, 1 reception, 1 yard

Kareem Hunt:

3 carries, 4 yards | 4 targets, 3 receptions, 32 yards
Chubb came into today's game leading the NFL in rushing yards. He had a scoreless 41 yards on a season-low 14 touches today. He should still hold the NFL lead in rushing after today's games but it was a disappointing effort for Chubb and the rest of the Browns. (update: Derrick Henry rushed for over 200 yards against the Texans and passed Chubb) The Browns largely abandoned the ground game and Mayfield couldn't win with his arm today. Hunt tied for the team lead in receptions and had a couple of carries to spell Chubb. Next year, Chubb should be a top-10 running back in drafts and it will be interesting to see if Hunt stays with Cleveland as he is a restricted free agent. 
Wide Receivers
Odell Beckham Jr:

6 targets, 3 receptions, 81 yards, 1 TD

Jarvis Landry:

6 targets, 2 receptions, 82 yards, 1 TD

Damien Ratley:

3 targets, 2 receptions, 64 yards, 1 TD
The story for the receivers was big-play touchdowns. Landry caught a 56 yards score, Ratley caught a 46-yard touchdown, and Beckham caught a beautiful, toe-tapping 20-yard score. Other than the big touchdowns, the receivers were inefficient in their targets. I'm sure this offseason we will hear the chatter for Beckham and Landry possibly wanting to leave Cleveland. It has been reported that both Beckham and Landry have dealt with injuries most of this year and will require offseason surgery.  Ratley only had 10 receptions coming into this game so it was a nice showing for him in the last game of the season.
Cincinnati Bengals
Quarterback
Andy Dalton:

16/28, 190 yards, 1 TD, 1 Int, 1 sack | 8 carries, 10 yards, 1 TD
It was nice to see Dalton, in what is likely his final game with the Bengals, grab a win here. He quietly had his fourth rushing score of the season and also threw a touchdown to C.J. Uzomah. Dalton led the Bengals to 20 points in the first half. It was their highest-scoring half of the season. The Bengals locked up the number one draft pick with a loss last week. Early expectations are that they will select quarterback Joe Burrow from LSU. Dalton will likely find a job somewhere from a team looking for a veteran fill-in.
Running Backs
Joe Mixon:

26 carries, 162 yards, 2 TDs | 1 target, 1 reception, 14 yards
Mixon ran for a career-high of 162 yards today and that put him over 1,000 for the season. It is no secret that the Bengals have serious offensive line problems so it is quite a feat for him to hit 1,000 yards this year. Coming into this week he was the RB17 in PPR leagues thanks to a strong second half of the season. Mixon will likely be in the RB1/2 conversation in drafts next year and may move up depending on the transactions the Bengals make in the offseason.
Wide Receivers
John Ross:

5 targets, 2 receptions, 42 yards | 1 carry, -2 yards

Tyler Boyd:

7 targets, 5 receptions, 57 yards

Tyler Eifert:

2 targets, 2 receptions, 34 yards

C.J. Uzomah:

6 targets, 5 receptions, 25 yards, 1 TD
Boyd continued his solid PPR season with 10 more points and he went over 1,000 yards for the second year in a row. He came into today averaging 14.1 PPR points per game and dealt with poor quarterback play for much of this season. Ross disappointed a bit today only catching 2 of 5 targets for 42 scoreless yards. He had a pretty good year, when healthy. He played five full games this year and was a top-24 receiver in three of those. I'm sure he will shape up as a trendy late-round receiver pick if they don't add more at the position. The tight end carousel continued this week as it was Uzomah catching the touchdown and getting the most targets. Neither guy has been consistent this year as Eifert has led the group being the TE20.
–Kevin Taylor (@ktbeast918)