What We Saw: Week 17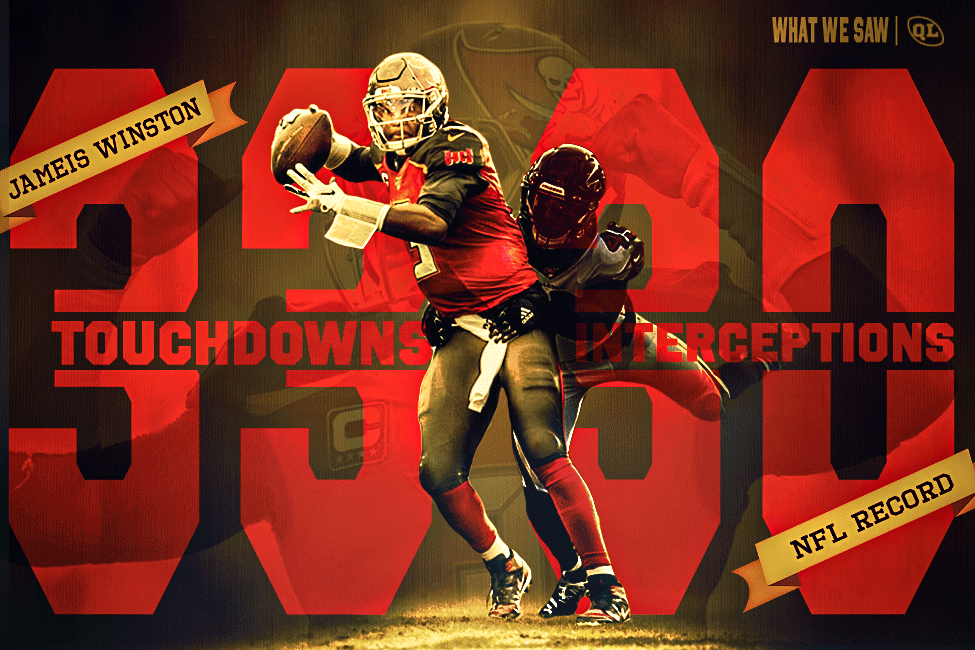 Los Angeles Chargers vs Kansas City Chiefs
Patrick Mahomes wasn't asked to do much in this game. He watched Damien Williams bust an 84-yard touchdown run and Mecole Hardman run back a kickoff for a score. The Chargers got within three with five minutes to go in the game. But the Chiefs answered with an 8-play, 77-yard touchdown drive to clinch the game. The Chiefs got some help as well with the Dolphins upsetting the Patriots in Foxborough. Thanks to the Dolphins, the Chiefs will now have the 2-seed in the AFC playoffs. The Chargers had some poor tackling today and that led to multiple long scores for the Chiefs. Finishing at 5-11, one wonders if this is the last time we see Phillip Rivers in an NFL game.
Los Angeles Chargers
Quarterback
Phillip Rivers:

31/46, 281 yards, 2 TDs, 2 Int, 3 sacks | 1 carry, 5 yards
Rivers played okay in this one. He was under a lot of pressure and some of his pass-catchers dropped a few of his throws. He did hit Keenan Allen on a beautiful throw in the side of the endzone. We know the story with the Chargers when they get behind. We saw the running backs rack up a ton of targets on quick dump-offs. Melvin Gordon and Austin Ekeler had 18 combined targets. Rivers said he is going to discuss his future with his family but he probably is just a QB2/matchup play going forward. Rivers is quietly sixth in both passing yards and passing touchdowns all time.
Running Backs
Melvin Gordon:

14 carries, 46 yards, 1 TD | 7 targets, 6 receptions, 76 yards

Austin Ekeler:

9 carries, 46 yards | 11 targets, 9 receptions, 43 yards
Ekeler came into this game as the RB4 in PPR leagues. He averaged a robust 11.4 yards per receptions to go along with a respectable 4.2 yards per carry entering today. He is a restricted free agent now and should remain with Chargers thanks to his elite all-around game. It is unlikely that Gordon returns to the Chargers and that means Ekeler and Justin Jackson will be the top-two backs unless they add someone else. It will be interesting to see the market for Gordon this year. He has struggled with efficiency for much of his career but he does play well in the passing game. This year he averaged 3.8 yards per carry and his 3.3 yards per carry today will bring that down further.
Wide Receivers
Keenan Allen:

10 targets, 9 receptions, 82 yards, 1 TD

Mike Williams:

5 targets, 2 receptions, 38 yards

Hunter Henry:

6 targets, 5 receptions, 42 yards, 1 TD
With his nine receptions today, Allen went over 100 receptions for the year. After today's nice performance he will also finish the year as a top-10 receiver. If Rivers decides to retire, it will be interesting to see if their new quarterback targets Allen as much as Rivers does. He will likely be drafted in the WR8-15 range next year. After scoring 11 touchdowns last year, Williams ends 2019 with two scores. Rivers has really struggled with his deep ball connection to Williams for most of the year. Williams also only had three red-zone receptions compared to eight a year ago. He will be a boom-or-bust option later in drafts. Henry came into today as the TE9 in fantasy and eighth in terms of points per game. He has struggled to stay healthy in his career but he has produced well when in the lineup. He should be in the TE4-7 conversation in drafts next year.
Kansas City Chiefs
Quarterback
Patrick Mahomes:

16/25, 174 yards, 1 TD, 1 Int, | 7 carries, 21 yards
The Chiefs had three true first-half drives and Mahomes led the Chiefs to 10 points on those. That included a sweet 24-yard strike to Demarcus Robinson towards the end of the first half. Mahomes threw a brutal interception to open the second half and then didn't need to throw a pass until the start of the fourth quarter. As a team, the Chiefs ran only 48 offensive plays. Mahomes had another great season and will be a top-three quarterback pick in leagues next year.
Running Backs
Damien Williams:

12 carries, 124 yards, 2 TD's | 7 targets, 4 receptions, 30 yards

Darwin Thompson:

4 carries, 17 yards | 1 target, 1 reception, -4 yards
It was nice to see the Chiefs commit to Williams down the stretch here. He had 14 or more touches in four of his last five games. Whenever Mahomes was under pressure he was looking for Williams in the flat and he also had a couple of screens set up for him. His big play was an 84-yard touchdown run in the third quarter. He broke through multiple tackle attempts and outran the Chargers down the sidelines. Williams' value next year in drafts will likely depend on who else is in the backfield with him. He got solid RB2 usage down the stretch here but the Chiefs didn't seem to want to commit to him earlier in the year. Thompson was used as a change of pace back and the popular late-rounds running back pick was a bust with only 47 touches this year.
Wide Receivers
Tyreek Hill.:

5 targets, 4 receptions, 61 yards

Demarcus Robinson:

2 targets, 1 reception, 21 yards, 1 TD

Sammy Watkins:

2 targets, 1 reception, 8 yards

Travis Kelce:

5 targets, 3 receptions, 24 yards
The Chiefs weren't asked to throw a ton in this game as they ran a kickoff return for a touchdown and Damien Williams busted off a long touchdown run. Hill had a long 47-yard catch to go along with a couple of other shorter receptions. Hill should be a top-five receiver option in drafts next year. Robinson caught the touchdown for his only reception. Watkins was the WR1 in week one and since then he has not been a top-24 receiver in any week. It will be interesting to see if the Chiefs move on from him after this year (although I don't know his cap hit for 2020). Kelce was only asked to catch some shorter passes in this one and wasn't much of a factor. He will be a top-two tight end in drafts next year.
–Kevin Taylor (@ktbeast918)