What We Saw: Week 17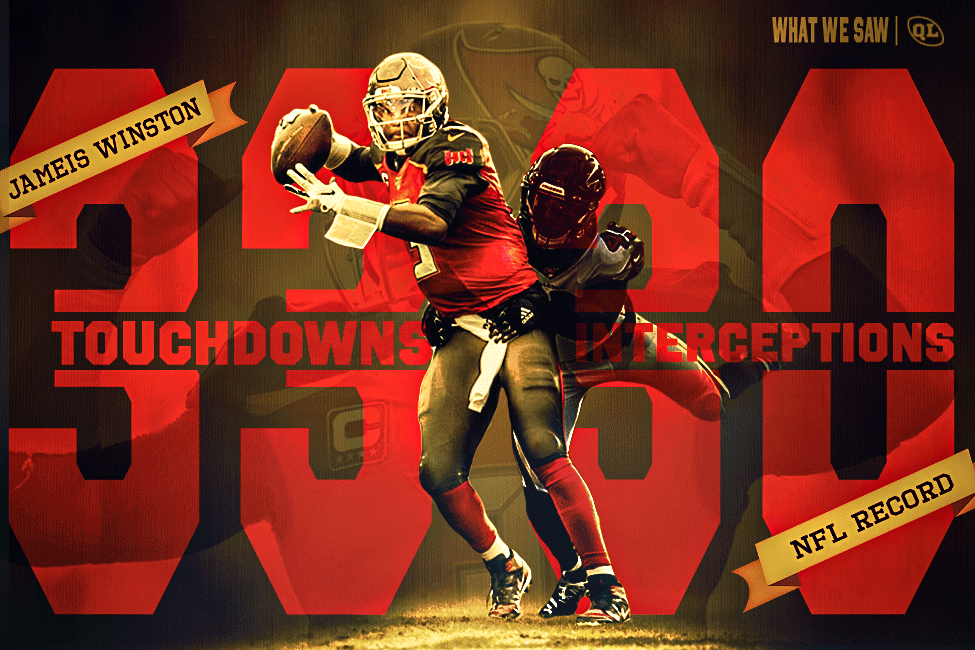 Philadelphia Eagles vs New York Giants
For a game that was a must-win for the Eagles and meaningless for the Giants, this was a lot closer than it should have been. The Eagles led 10-3 heading into halftime, but the Giants tied the game on the first drive of the second half. The Eagles offense was struggling to sustain drives and while the Giants also struggled they were able to do enough to stay competitive heading into the fourth quarter. Philadelphia took over from there though, converting a Daniel Jones fumble and a Giants failed fourth-down conversion into two Boston Scott touchdowns. The Eagles clinched the NFC East with a 34-17 victory and won the time of possession battle 31:25 to 28:35.
Philadelphia Eagles
Quarterback
Carson Wentz:

23/40, 289 yards, 1 TD | 3 carries, 15 yards
The Eagles needed to win this game to clinch their spot in the playoffs, and Carson Wentz was able to lead them to victory despite missing his top three receivers and star tight end, Zach Ertz. Wentz made a couple of nice throws and took care of the ball, which was all it took as the Eagles defense and Boston Scott took over the game. The Eagles will host the Seahawks next week and will need Wentz to protect the ball and help elevate his receivers. Philadelphia took advantage of a weak late-season schedule to make a playoff push, but to win a playoff game they'll need their star quarterback to be a difference-maker as they have run out of other playmakers to rely on.
Running Backs
Miles Sanders:

9 carries, 52 yards | 5 targets, 3 receptions, -1 yard

Boston Scott:

19 carries, 54 yards, 3 TDs | 6 targets, 4 receptions, 84 yards
Miles Sanders was having another strong performance before being knocked out of the game with an injury. He briefly returned after the injury but was ultimately unable to stay in the game and his status for next week is up in the air. Boston Scott stepped up after Sanders left the game and carried the Philadelphia offense, scoring three touchdowns and totaling over 130 yards from scrimmage. Scott has been impressive when forced into action for the Eagles, but their chances of winning in the playoffs would take a big hit if Sanders isn't able to suit up. Sanders has really broken out over the last few games, and his effectiveness has helped prop up a passing attack that is lacking in playmakers.
Wide Receivers/ Tight Ends
Greg Ward:

7 targets, 6 receptions, 43 yards

Deontay Burnett:

4 targets, 2 receptions, 48 yards

Dallas Goedert:

10 targets, 4 receptions, 65 yards

Josh Perkins:

6 targets, 4 receptions, 50 yards, 1 TD
Zach Ertz joined the list of missing Philadelphia pass catchers, leaving Greg Ward and Dallas Goedert to lead the team in targets. Goedert made a key sideline catch to extend a drive when the game was still close and should force the Eagles to run even more two-tight end sets when Ertz returns to keep both of them on the field more often. Ward has performed well working on underneath routes, but it's clear the Eagles are really missing a vertical threat right now. Josh Perkins caught the only touchdown Carson Wentz threw today, a beautiful throw Wentz made back across the field to Perkins who did a nice job of using his frame to shield the ball from the defender.
New York Giants
Quarterback
Daniel Jones:

28/47, 301 yards, 1 TD, 1 INT | 3 carries, 26 yards
Daniel Jones seemed to struggle in the rain today, missing several throws to open receivers that had gotten behind the defense. If he was on target he could have had a really good day today, but he wasn't and as a result, the Giants left a lot of points on the field. He made a few nice throws, including an almost perfect replica of the touchdown throw Carson Wentz had made earlier in the game, and his interception came after the game was already out of reach. Overall Jones had a good rookie season and his mobility should make him an interesting fantasy option heading into next season.
Running Backs
Saquon Barkley:

17 carries, 92 yards, 1 TD | 4 targets, 3 receptions, 25 yards

Javorius Allen:

1 carry, 4 yards | 2 targets, 1 reception, 9 yards
Saquon Barkley had a 68-yard touchdown run but otherwise was bottled up. Barkley always has the ability to take any touch to the house, but he stills shows a tendency to stack up runs of minimal gain while he tries to take every carry the distance. It works for him, but he could improve on that heading into next season and that possible improvement gives Barkley a case for being the number one pick in fantasy drafts next season. He lost a few games to injury this year and appeared to return before he was fully healthy, but Barkley looks healthy today and is still the generational talent that he was last season.
Wide Receivers/ Tight Ends
Golden Tate:

8 targets, 5 receptions, 68 yards, 1 TD

Sterling Shepard:

10 targets, 5 receptions, 39 yards

Darius Slayton:

9 targets, 4 receptions, 50 yards

Kaden Smith:

11 targets, 8 receptions, 98 yards
The Giants receivers did a good job of getting open, but Daniel Jones struggled to hit them so their numbers are all lower than they should have been. Golden Tate made a nice catch to score his touchdown but was otherwise pretty quiet. Kaden Smith had a stand-out performance filling in for the injured Evan Engram and made a case to be included in the offense next season, while Darius Slayton and Sterling Shepard along with Tate form a solid receiving tandem for the Giants to build with next season. If their offensive line improves and Jones takes another step forward this offense could be one of the better ones next season.
–Dan Adams