What We Saw: Week 17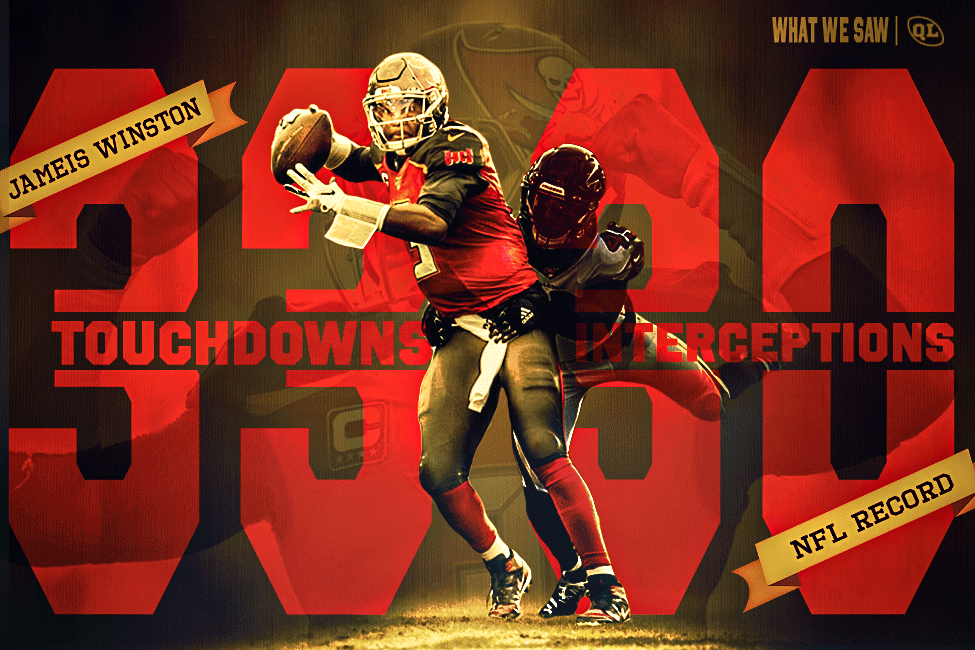 Oakland Raiders vs Denver Broncos
The Raiders missed a touchdown on 3rd and 1 on the opening drive when Derek Carr missed an open Hunter Renfrow, then Daniel Carlson proceeded to miss a 39-yard field goal to come away with no points on a promising drive. Oakland would then stall out on the three-yard line on their next drive, settling for a field goal and having only three points to show for two solid drives. After a Broncos field goal, the Raiders came away with no points on a good drive yet again, with a failed fourth-down fullback dive on the half-yard line. Finally, the Raiders' fourth drive of the half ended with a fumble as they crossed mid-field. The Raiders inexplicably entered the half trailing 10-3. Denver wasn't able to put them away, and the Raiders somehow had a chance to win at the end, but their two-point conversion attempt was batted down at the line of scrimmage, and Denver held on 16-15. Oakland outgained Denver 477 yards to 238, yet lost.
Oakland Raiders
Quarterback
Derek Carr:

29/46, 391 yards, 1 TD, 2 sacks
Derek Carr remains perplexing at times, as he is fairly accurate and can move the offense, but his lack of downfield passing ability keeps the offense moving at a snail's pace. Carr checked down early and often, and the Raiders went 5-16 on third downs, often stalling out in the red zone. Carr at times appeared to throw the ball away too early, while on other plays took crucial sacks to halt a drive. The Raiders will have an interesting decision to make on Carr, as you could certainly do a lot worse at the quarterback position. Carr rallied them back and kept fighting until the end, and is lacking a true number one receiver in the offense. But Carr has had enough chances to prove himself by now, and Oakland may decide to turn to a higher upside option in the draft.
Running Backs
DeAndre Washington:

17 carries, 77 yards | 8 targets, 8 receptions, 55 yards

Jalen Richard:

3 carries, 20 yards | 2 targets, 2 receptions, 39 yards
DeAndre Washington put together a workman-like performance filling in for the injured Josh Jacobs, receiving 25 touches for 132 total yards as the clear lead back. Carr was more than happy to check down to Washington, which makes Jacobs' lack of passing game work this year a bit odd. Washington wasn't explosive but is a versatile all-purpose back, and if this backfield remains the same he will be the clear handcuff to Jacobs in 2020.
Jalen Richard didn't see much of an increase in usage without Jacobs, as he was the clear number two option to Washington. Richard did have a big third-down reception on a screen that he took for a long gain past the first down markers. As a clear role player, however, Richard isn't on the handcuff radar for 2020.
Wide Receivers/ Tight Ends
Darren Waller:

10 targets, 6 receptions, 107 yards

Hunter Renfrow:

9 targets, 6 receptions, 102 yards, 1 TD

Marcell Ateman:

7 targets, 3 receptions, 46 yards, 1 fumble lost

Zay Jones:

2 targets, 2 receptions, 21 yards
Darren Waller had a 75-yard reception on a screen pass on third and long to flip the field and get the Raiders into the red zone. Outside of that big play, he was rather quiet, but he was often split out wide and was still targeted heavily. Waller has been a breakout fantasy tight end, and he looks like the real deal. Waller may actually benefit from some better options in the passing game next year, so defenses can't focus on him so heavily.
Hunter Renfrow appears to have taken over as the primary wide receiver in the Raiders offense, and he could have had an even bigger day than what he produced. Carr missed him for a touchdown on the first drive of the game, and Renfrow had two straight end zone targets later in the game, where he caught the second but was ruled down at half-yard line after review. He legitimately could have had three touchdowns in this game, and while I expect his upside to be limited next year, he should be a solid late-round PPR target if the offense remains similar.
Tyrell Williams apparently played in this game yet did not record a stat, and in his place, Marcell Ateman had an up and down day. He fumbled late in the first half to kill a drive, though he did have some big catches later in the game. But Ateman didn't look like anyone that will have fantasy relevance in the near future.
Denver Broncos
Quarterback
Drew Lock:

17/28, 177 yards, 1 TD, 2 sacks, 1 fumble lost | 6 carries, 29 yards
The Broncos grabbed a lead and held on for dear life, keeping the pressure off of Drew Lock for most of the game. Lock is mobile and athletic and has a fairly good presence in the pocket. He has an excellent arm and often completed passes off his back foot that other quarterbacks may not have been able to complete. He forced a few passes here and there, and he still has a long way to go to become the quarterback of the future. But Lock's strong arm may have shown the Broncos enough to stick with him leading into 2020.
Running Backs
Phillip Lindsay:

18 carries, 53 yards | 1 target

Royce Freeman:

2 carries, -4 yards | 1 target, 1 reception, 8 yards
Phillip Lindsay had to fight for every one of his yards, which he needed to surpass 1,000 yards rushing for the year, which he did late in the game. Lindsay's lack of passing game work ultimately hurts him, since he can't be counted on for many touchdowns in this offense. But Lindsay was the clear lead back and did what he could with the blocking he was given. Royce Freeman took a backseat as Lindsay went for 1,000 yards, and wasn't a factor in this game. 
Wide Receivers/ Tight Ends
DaeSean Hamilton:

6 targets, 5 receptions, 65 yards

Courtland Sutton:

8 targets, 4 receptions, 52 yards

Noah Fant:

2 targets, 1 reception, 4 yards

Andrew Beck:

2 targets, 2 receptions, 8 yards, 1 TD

Tim Patrick:

2 targets, 1 reception, 14 yards
Courtland Sutton was frequently targeted in this one and drew yet another pass interference on a potential touchdown in the end one. He looked good downfield and on crossers over the middle, and was simply held back by the fact that the Broncos were nursing a lead throughout. If the Broncos can find a solid quarterback, Sutton looks ready to break out, though he could remain held back by a run-first offense.
DaeSean Hamilton made plays when he had the opportunity, and in a high-volume passing offense, he might have some fantasy value. But he isn't an explosive player and is too far down the pecking order to be of much value.
Noah Fant had two penalties and one catch in the final game of his rookie season. While it is a disappointing end to the year, he certainly showed enough promise to be drafted in 2020 fantasy drafts. Tight end Andrew Beck vultured a touchdown on a play-action goalline pass.
–Erik Smith