What We Saw: Week 17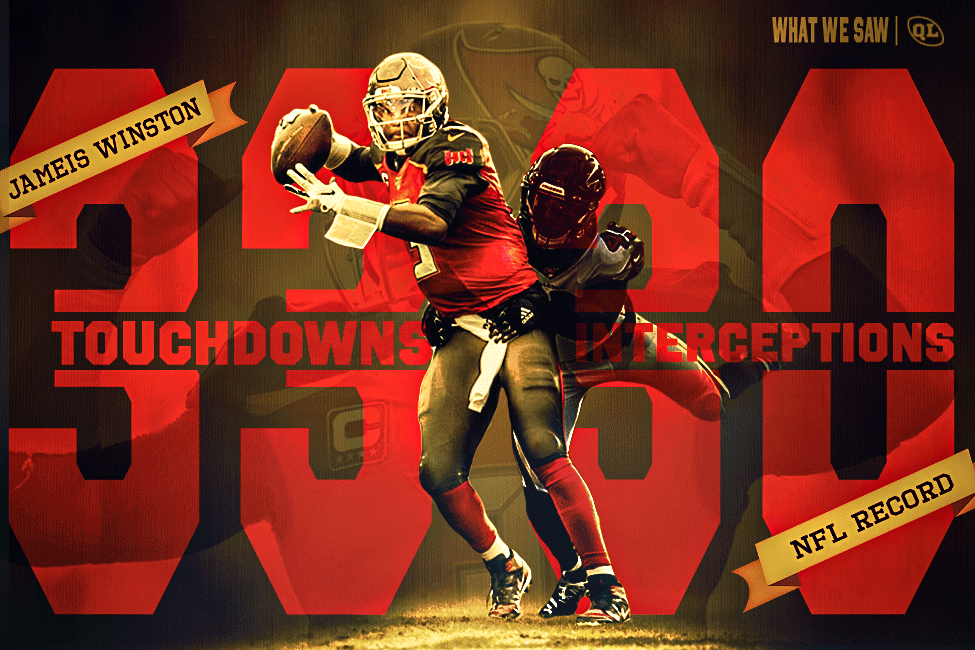 Arizona Cardinals vs Los Angeles Rams
In a game that both teams shockingly played like a meaningful regular-season game, the Rams won 31-24 over the Cardinals. The story of the first half was turnovers, as the Rams failed to convert a fake punt run inside their own 20 to help set up a Cardinals touchdown. The Cardinals would return the favor, as a fumble credited to Kyler Murray on a dropped pitch by Kenyan Drake set up the Rams for a short-field touchdown. The Rams lead 17-10 at the half, and though the Cardinals tied the game late in the third quarter, their four turnovers proved to be too much to overcome against a superior Rams roster. This game featured starters up until the end and provided plenty of fantasy scoring.
Arizona Cardinals
Quarterback
Kyler Murray:

26/42, 325 yards, 2 TD, 2 INT, 2 fumbles lost, 1 sack | 2 carries, 0 yards
Kyler Murray had an up and down final game of his rookie season. Playing through a hamstring injury, Murray did not use his legs in this one, other than to buy time in the pocket. Murray was credited with a fumble early on that wasn't his fault, and the offense sputtered outside of a short field touchdown following a Rams turnover. Towards the end of the first half, Murray had a 3rd and 10 completion to Christian Kirk with nice patience and followed it up with a no-huddle quick snap and a completed downfield pass to Larry Fitzgerald. Then walking to the line for an audible the center shotgun snapped the ball right into Murray for his second fumble of the half, with neither fumble being Murray's fault. Both of Murray's interceptions were his fault, however, with a deflected interception on the first drive of the third quarter where he forced a pass downfield. Later, he overthrew Fitzgerald down seam while driving to tie the game in the fourth quarter. Murray made some nice downfield throws and showed patience in the pocket, and was generally smart with the ball despite what the four turnovers would suggest. He didn't look dynamic in this one without the added rushing component to his game, but he has laid a nice foundation for his second year in the league.
Running Backs
Kenyan Drake:

12 carries, 60 yards, 1 TD | 4 targets, 3 receptions, 23 yards

Chase Edmonds:

1 carry, -1 yard

David Johnson:

 
Kenyan Drake seemed to be the only running back on the field for the duration of the game. Drake dropped a pitch for a crucial turnover in Cardinals' territory, though the fumble was credited to Murray. Later, Murray threw a screen to Drake split wide inside the 10-yard line that was just short of a touchdown. Drake was stuffed on his next carry and ended up missing a chance at a touchdown. Drake was bottled up throughout but finally came through with a couple of decent runs in the fourth quarter. A late fourth-quarter touchdown to bring the game within a score paid off fantasy owners who started Drake. Drake was clearly the featured back and will be an interesting fantasy player to monitor with his upcoming free agency.
Chase Edmonds saw a couple of snaps on the field together with Drake at one point but was barely heard from afterward. If David Johnson saw a snap, I certainly didn't see it, though he was apparently active. Unless we get news of a major injury that Johnson was playing through, his fantasy value is almost non-existent as a 28-year old running back being phased out of the offense.
Wide Receivers/ Tight Ends
Dan Arnold:

6 targets, 4 receptions, 76 yards, 1 TD

Damiere Byrd:

8 targets, 7 receptions, 74 yards, 1 TD, 1 fumble lost

Christian Kirk:

10 targets, 7 receptions, 60 yards | 1 carry, 6 yards 

Larry Fitzgerald:

7 targets, 4 receptions, 45 yards
Christian Kirk had his typical role that we have come to expect in this one. He is getting more downfield targets at the expense of some slot work, and he missed out on the touchdown scoring in the season finale. The Cardinals usually make sure Kirk gets a screen or two, as he did in this one. Kirk probably needs more help in the receiving game next year to take some pressure off of him as the number one option.
Tight end Dan Arnold was a thing in this one and he looked fairly legit. Arnold was claimed by the Cardinals from the Saints on December 5, and with Charles Clay injured, Arnold was called upon often against the Rams. He started things off lined up out wide, catching a touchdown up the seam. Murray took a shot later to Arnold in a similar spot, falling incomplete in the end zone. Arnold saw yet another end zone shot later on same drive. He finished his day up with a nice double move split out wide for a decent gain. There's no reason to think that Arnold will be a fantasy factor for the Cardinals next year, but it was encouraging to see the offense get a tight end involved in the passing game.
Dameire Byrd had a deep shot down sideline overturned by offensive pass interference, only to connect on one again two plays later. He was later isolated one on one in the red zone where he caught a slant for a touchdown from three yards out. Outside of a screen, Byrd was generally targeted one on one down the sidelines. Byrd's fumble came on a last play of the game failed lateral.
Larry Fitzgerald was his usual dependable, low-upside self. If he doesn't retire, it will be hard to get very excited about him in 2020, unless this offense really breaks out as a whole.
Los Angeles Rams
Quarterback
Jared Goff:

29/45, 319 yards, 3 TD, 1 sack | 2 carries, 4 yards
Jared Goff looked pretty good in a great spot at home against a bad Cardinals passing defense. He continued his connection with tight end Tyler Higbee and got all of his receivers involved. The lack of a dominant running game held the offense back, and the offensive line gave up a bit too much pressure at times. The passing game carried the offense, with plenty of open space for its receivers, but the Cardinals were able to disrupt Goff with pressure. Goff isn't the fantasy asset that he was last year but has certainly rebounded from his awful play from earlier in the season.
Running Backs
Todd Gurley II:

20 carries, 68 yards | 2 targets, 2 receptions, 21 yards

Malcolm Brown:

9 carries, 26 yards, 1 TD | 1 target, 1 reception, 6 yards
Todd Gurley was the clear lead back in this one and was not rested much. He had several negative gains that really hurt his numbers early on. He didn't look particularly explosive, maybe due to a lack of holes to run through. But he seems to be more of a grind it out, between the tackles runner at this point. He split out wide at one point, catching a wide-open slant that he turned into a solid gain. But that was about the extent of his passing game work. He picked up 12 yards on a 3rd and 24 run, and otherwise was limited to very short gains. Gurley had two red zone carries before Higbee's touchdown in the fourth quarter and ultimately missed out on a touchdown to salvage his fantasy day.
Malcolm Brown entered the game on the 3rd drive of the game and took a drive here or there to rest Gurley. Brown later spelled Gurley in the red zone and picked up a third-down rushing touchdown. He was called upon for the final clock-killing drive but was mainly just the backup in this week 17 finale. Darrell Henderson was inactive with an injury, or else Brown likely would have had more competition for the backup work.
Wide Receivers/ Tight Ends
Cooper Kupp:

10 targets, 7 receptions, 99 yards, 1 TD

Tyler Higbee:

12 targets, 8 receptions, 84 yards, 1 TD

Robert Woods:

12 targets, 7 receptions, 67 yards, 1 TD | 1 carry, 9 yards

Brandin Cooks:

5 targets, 3 receptions, 40 yards\

Josh Reynolds:

1 target
Tyler Higbee continued his hot streak with 12 targets, including at least three designed screen plays going his way. Higbee scored a touchdown from 4-yard line on third down and certainly doesn't look like a fluke as he has become one of Goff's more trusted targets.
Cooper Kupp saw his typical red zone role, with an incomplete end-zone target early on. Later, Kupp was left virtually uncovered underneath the Cardinals' zone coverage on 3rd and goal from the six-yard line for an easy touchdown. In the fourth quarter, he made a nice double move up the sideline for a decent gain. He is an excellent route runner that should be a fantasy contributor for years to come.
Robert Woods saw plenty of targets yet again and is clearly ahead of Brandin Cooks in target priority. Woods had a big screen touchdown called back in the fourth quarter, but Goff got him a touchdown later that drive to go up 14 in the fourth quarter. 
Cooks has shown some involvement lately, but his big-play deep-threat ability has really dried up as the offense has come back to earth in 2019. Josh Reynolds was potentially a target in Week 17 fantasy league's if the Rams rested their starters but ultimately was not needed in this one.
–Erik Smith