What We Saw: Week 17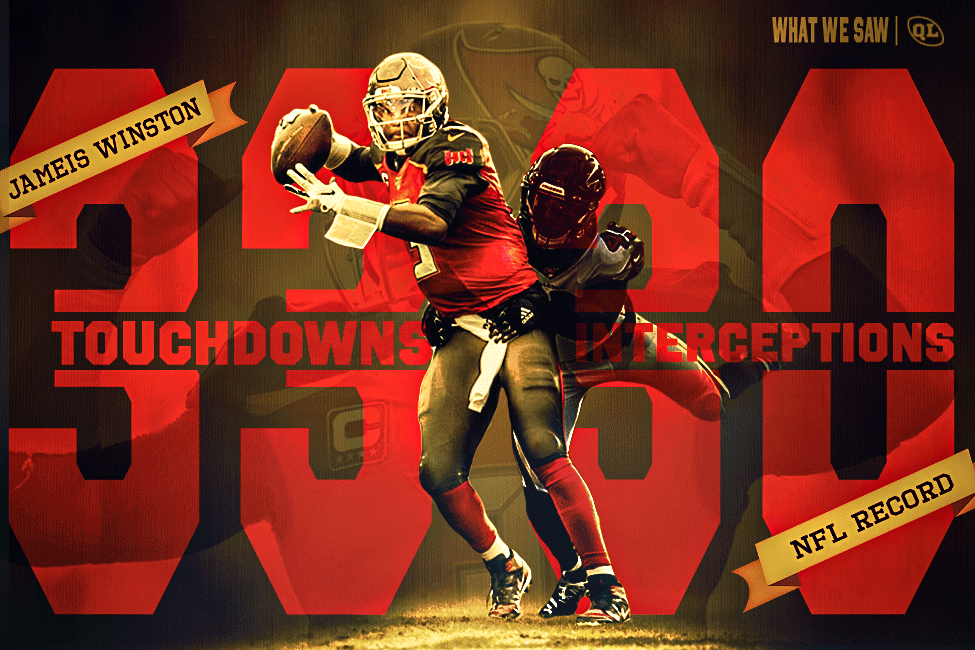 San Francisco 49ers vs Seattle Seahawks
Seattle Seahawks
Quarterbacks
Russell Wilson:

25/40, 233 yards, 2 TD
Russell Wilson rallied late to try and take the game away from the 49ers, but ultimately they fell just short of an NFC West title. Wilson had a performance that was fairly consistent with his season averages and was likely a bargain at his ADP depending on where your league took him. With a better running game than seen in previous years, Wilson's passing stats took a hit this season. Wilson still finished as a QB1 in most formats and had a solidly productive year. 
Running Backs
Marshawn Lynch:

12 carries, 34 yards, TD
Travis Homer:

10 carries, 62 yards | 5 targets, 5 receptions, 30 yards
It was an exciting sight to see RB Marshawn Lynch run out onto the field for Seattle on Sunday night for the first time since the 2015 season. Lynch found the end-zone against San Francisco – causing Skittles to rain from the stands onto the field. While the sight of Lynch scoring TDs for the Seahawks is nostalgic, it's tough to envision him back in Seattle (or the league in general) next season. It will be interesting to see if this playoff run with Seattle rekindles the love of the game for Lynch, but Seattle likely won't sign up for more BeastMode next year. Rookie RB Travis Homer really showed flashes in his work tonight – finishing with a healthy 6.2 yards per carry. It's tough to envision what Seattle's backfield will look like Week 1 next season with Rashaad Penny and Chris Carson both undergoing long-term injury recoveries. If nobody comes in to challenge for touches while Carson and Penny are on the shelf, Homer might just be worth a stash or a late-round flyer. Or, he could be way overhyped and have his ADP skyrocket. I can't wait until next season to find out!
Wide Receivers/Tight Ends
Tyler Lockett:

7 targets, 6 receptions, 51 yards, TD
DK Metcalf:

12 targets, 6 receptions, 81 yards, TD
David Moore:

2 targets, 2 receptions, 30 yards
Jacob Hollister:

8 targets, 4 receptions, 25 yards
Seattle's final showing of the regular season was a microcosm of their fantasy stories for the season – Tyler Lockett and DK Metcalf were the WRs to own of this group. We all fondly remember a shirtless, locked-up Metcalf running a blistering 4.33 40-yard dash at the NFL Combine last spring – we heard that he was a straight-line, one-trick pony of a receiver who would need some time to develop in the NFL. But Metcalf proved he could produce with an 800-yard, 6 TD rookie season. Everyone expected Tyler Lockett to have an uptick in usage with the retirement of WR Doug Baldwin, but hardly anyone expected Lockett to explode as he did and finish with a WR1 season. Lockett finished with 80+ catches, 1,000+ yards, and 8 TDs – all career highs. It will be interesting to see if Lockett can repeat this level of production next season for the Seahawks.
San Francisco 49ers
Quarterbacks
Jimmy Garoppolo:

18/22, 285 yards
Jimmy Garoppolo has had a fantastic year for the 49ers – leading them to a 13-3 record and the #1 overall seed in the NFC Playoffs. Where Garoppolo hasn't been so fantastic is the fantasy football realm. Behind a nasty defense and a stout running game, Garoppolo's production this season was only good enough for the QB14 overall. He's proven effective as a game-manager type QB, and he even has productive fantasy outbursts from time to time. That being said, Garoppolo just hasn't shown yet that he's worthy of fantasy starter consideration. Maybe next season he'll take a step forward in his development, but with Kyle Shanahan calling plays for San Francisco's offense, it will certainly remain run-first.
Running Backs
Raheem Mostert:

10 carries, 57 yards, 2 TD | 2 targets, 1 reception, 16 yards
Tevin Coleman:

5 carries, 11 yards | 2 targets, 1 reception, 7 yards
Matt Breida:

4 carries, 16 yards | 1 target, 0 receptions
It was an absolute crapshoot trying to figure out which 49ers' RB would be the one to own going into this season. Shanahan himself mentioned repeatedly that it would be an RBBC and confused fantasy owners in the process. At first, it was Tevin Coleman, and then when he missed time due to injury it was Raheem Mostert mixed with Matt Brieda, and then Coleman came back and they were all getting touches again – it was a headache at times. But then, just in the nick of time for the fantasy playoffs, Shanahan came out and named Mostert as the starting RB. He's made the most of it thus far, including Sunday against Seattle – finishing with 70+ yards and 2 TDs. It will be interesting to see what happens with San Francisco's backfield next year – will Jerrick McKinnon finally be able to return healthy? Will Mostert and Coleman and Brieda all be back? Can the next fantasy season just start already?
Wide Receivers/Tight Ends
Deebo Samuel:

5 targets, 5 receptions, 102 yards | 2 carries, 33 yards, TD
Emmanuel Sanders:

4 targets, 3 receptions, 25 yards
George Kittle:

7 targets, 7 receptions, 86 yards
The largest takeaway from this game (and this season) for San Francisco is the breakout of rookie WR Deebo Samuel. Samuel was inconsistent more towards the beginning of the year, but he showed he has the ability to flash and produce at a high level. The midseason addition of WR Emmanuel Sanders from the Broncos seemed to help Samuel's production later in the year. Sanders was also able to put together a handful of productive performances for his new squad – including a ridiculous 7/157/1 line in a shootout against the Saints. Sanders is in the last year of his current contract, so it's unclear if he'll end up back with the 49ers next season, but if so he could remain their top WR option.
–Corey Saucier