What We Saw: Week 17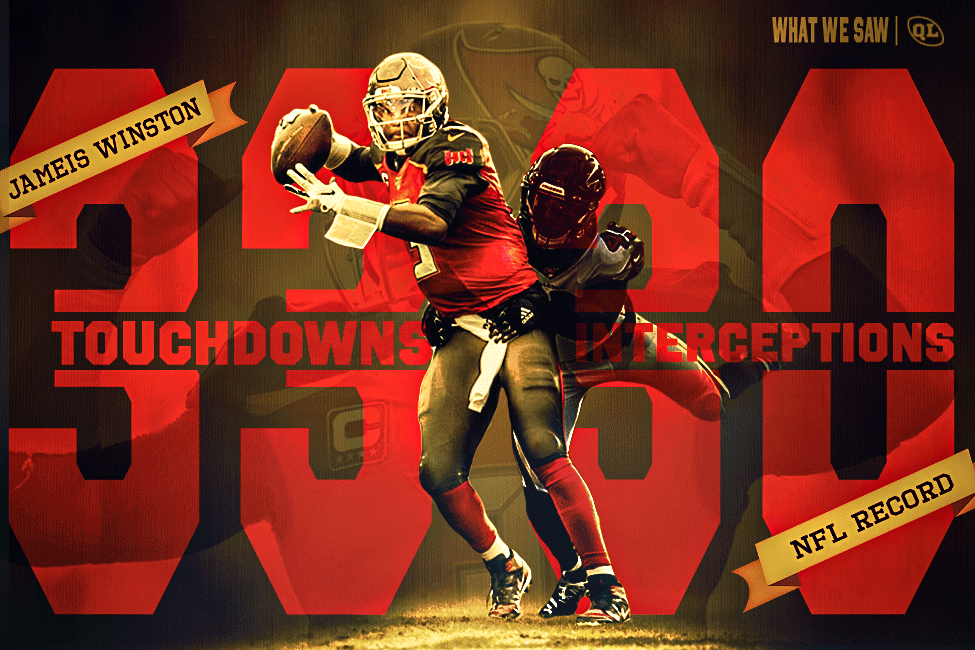 Chicago Bears vs Minnesota Vikings
The Vikings have already sealed their fate as a wildcard playoff team, so they sat Kirk Cousins, Stefon Diggs, Adam Thielen, Kyle Rudolph, and a bunch of others. For Chicago, it was all about avoiding a losing record. This game felt a lot like the Bears season as a whole. There wasn't much offense, there was decent defense that occasionally lapsed, and it could have gone either way. Chicago put up three field goals and a safety for an 11-6 halftime lead. They extended the lead in the third with a touchdown before Minnesota scored 13 unanswered to take a 19-18 lead. The Bears finished the game with a near-five minute drive resulting in a field goal and the 21-19 win.
Chicago Bears
Quarterback
Mitch Trubisky:

26/37, 207 yards, 4 sacks | 2 carries, 1 yard
Mitch Trubisky is unlikely to ever join the pantheon of amazing quarterbacks. He likely won't ever become another Aaron Rodgers, Russell Wilson, Patrick Mahomes, or Deshaun Watson. However, I do think he is good enough to win with. Trubisky continues to play inconsistently–missing a throw here and then hitting a beautiful strike there. I would trade Trubisky in a heartbeat for the 1.01 in the upcoming draft or for the rights to Trevor Lawrence once he turns pro. However, something tells me that ain't happening. Looking forward, I would stick with Trubisky in 2020–though he has definitely not earned an extension yet. 
Running Backs
David Montgomery:

23 carries, 113 yards, 1 TD

Tarik Cohen:

4 carries, 20 yards | 9 targets, 9 receptions, 44 yards
The more I have watched this backfield, the more I feel like I want to completely avoid it again next year. David Montgomery–like Jordan Howard before him–is getting no passing-game work. Tarik Cohen is getting minimal ground-game work. Then there was Cordarelle Patterson, who had a few nice carries and has looked like a decent option at running back in his own rite. I could honestly see a three-headed monster here if things stay the same, and I don't want any part of it. We will have to see if the roster looks the same next year.
Wide Receivers/ Tight Ends
Allen Robinson:

12 targets, 9 receptions, 71 yards | 1 carry, 2 yards

Riley Ridley:

4 targets, 3 receptions, 54 yards

Anthony Miller:

1 target, 1 reception, 5 yards
Allen Robinson is the runaway offensive MVP for the Bears, and here is his stat line for the season: 98 receptions, 1,147 yards, 7 touchdowns. This was an excellent year for Robinson, and today was a typical outing. Robinson was involved from start to finish, and he was the engine today. I can only hope the quarterback play improves next year as I think Robinson has another statistical level in him. If Trubisky remains the same guy, this may be the ceiling. 
Anthony Miller was knocked out of the game early due to a shoulder injury. This concludes his sophomore season and brings the question of injuries back to the forefront. Still, I love the talent Miller showed this year. Here's hoping that he breaks out in year three.
Minnesota Vikings
Quarterback
Sean Mannion:

12/21, 126 yards, 2 INT | 1 carry, 0 yards
Sean Mannion was called in for the start, and Kirk Cousins need not worry about his job security. Mannion wasn't asked to do much, but he still threw two picks and only lead one touchdown drive on the day. His greatest asset was handing off the ball to Mike Boone.
Running Backs
Mike Boone:

17 carries, 148 yards, 1 TD | 3 targets, 2 receptions, 12 yards

Ameer Abdullah:

6 carries, 22 yards | 4 targets, 3 receptions, 14 yards
Mike Boone had an excellent day–save for two plays. The first was a pitch where Boone never got to the ball. The fumble went into the boxscore for Mannion, but this was Boone's mistake. The other stumble was a target later in the game. Boone saw the ball hit his hands, pop off his own hip (no contact), and land in a defender's hands. Outside of these two plays though, Boone was a revelation. He ran hard and broke two 40+ yard runs. Boone could be an interesting target for another team, but he is buried here behind Dalvin Cook and Alexander Mattison. He is an obvious hold in dynasty though given Cook's injury-prone nature.
Wide Receivers/ Tight Ends
Alexander Hollins:

3 targets, 2 receptions, 46 yards

Bisi Johnson:

4 targets, 3 receptions, 34 yards

Irv Smith Jr.:

2 targets, 1 reception, 11 yards
There isn't much to say here. The Vikings passing attack only managed 126 yards–barely enough to make a nice game for one person. The targets were spread around and no one saw 50 receiving yards for Minnesota. Still, this doesn't tell us much since the top-three weapons were resting and Cousins was out–as previously mentioned. I will say this: I'm interested to see what Irv Smith Jr becomes in the next couple of years. He has shown some good things, and I could see him being a premier tight end soon.
 — Mike Miklius