What We Saw: Week 17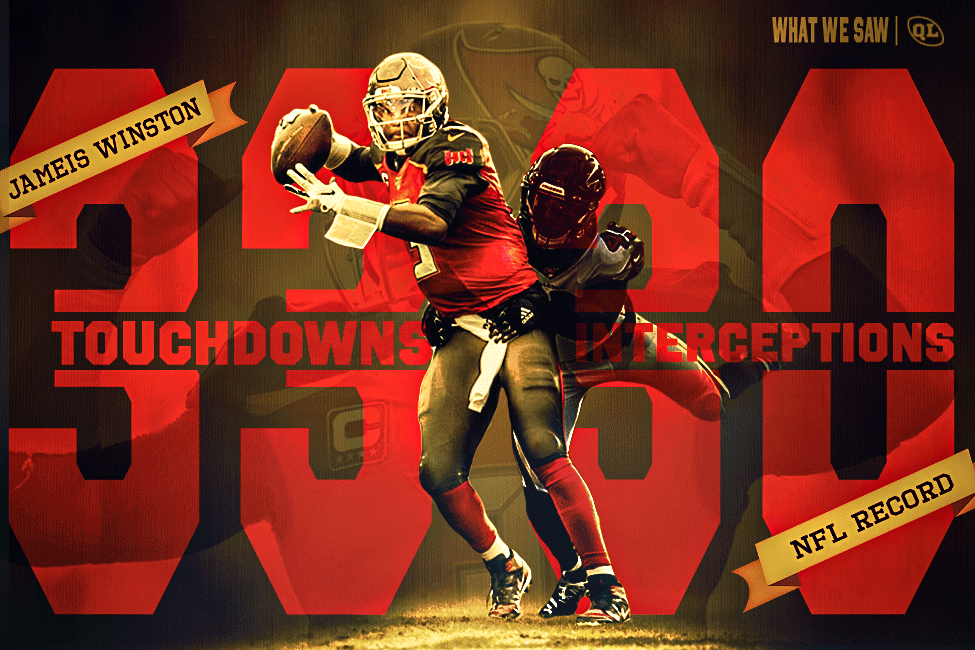 Tennessee Titans vs Houston Texans
Two teams that have struggled to find the end zone in their opening drives both put seven points on the board to start the game, even with Houston starting their backup quarterback. It didn't take long for the casual observer to notice this game meant more to one team than the other. The Titans needed the win this week and they played like it was a playoff game. Still, they only found themselves leading by seven at the half. Tennessee remained consistent and continued to keep their foot on the gas through the fourth quarter. This one finished with a 35 – 14 victory and playoff berth for the Titans. 
Tennessee Titans
Quarterbacks
Ryan Tannehill:

13/20, 198 yards, 2 TD | 2 carries, 19 yards

Marcus Mariota:

1/1, 24 yards
It only took Ryan Tannehill two passes to find the breakout rookie, AJ Brown, for a huge 51-yard touchdown pass. Tannehill remained impressive in the second drive of the night, keeping his eyes downfield while two defenders sprinted towards him. Ryan easily juked the two defenders and found an open receiver for his second touchdown of the game. Tannehill stayed as accurate as he has been the past month or so, throwing into some difficult windows and consistently hitting his mark. The Texans gave him plenty of time behind the line and Ryan took advantage of some huge throws. It should be fun seeing if where this team goes in the playoffs. 
Surprisingly, Marcus Mariota got into the mix on the Titans' second drive with a quick pass. I wouldn't read too much into it though, Tannehill was still in on the play. 
Running Backs
Derrick Henry:

32 carries, 211 yards, 3 TD
Derrick Henry saw plenty of carries early on because this game was still important in terms of Tennessee's playoff picture. Henry had good efficiency but never broke off a run for more than 13 yards in the first half. He did come out of the half looking impressive with a 15-yard run on the Titans' first drive of the third quarter. The Titans had 10 plays and 10 carries on that opening drive of the second half. Henry chugged his way to 100 yards rushing and two touchdowns before the fourth quarter and both touchdowns were pretty easy jogs. The Titans force-fed the ball to Henry and he eventually broke off a big one for his third touchdown of the day and the 2019 record for rushing yards.  
Wide Receivers/ Tight Ends
A.J. Brown:

8 targets, 4 receptions, 124 yards, 1 TD

Corey Davis:

5 targets, 4 receptions, 44 yards

MyCole Pruitt:

2 targets, 2 receptions, 13 yards, 1 TD
A.J. Brown began his day with the only two catches of Tennessee's opening drive. His second catch went for 51 yards, marking the fourth consecutive game Brown reached the end zone. A.J. made a fantastic grab at the start of the fourth quarter where he somehow came down with the ball and got two feet in-bounds in double coverage. Brown should not be slept on in next year's fantasy drafts. 
Corey Davis made a good play in the flat and just barely stepped out of bounds before knocking over the pylon. Davis was one of the better receivers out there today but isn't likely to shoot up any draft boards anytime soon. 
MyCole Pruitt got his first touchdown of the season and his first reception of the game on the Titans' second drive. It was more a "right time — right place scenario" but he did a good job getting open on a blown play. He didn't do much else besides that. 
Houston Texans
Quarterbacks
AJ McCarron:

21/36, 225 yards, 1 INT | 5 carries, 39 yards, 1 TD
The Titans elected to defer to the Texans and their backup quarterback but AJ McCarron looked pretty darn good while leading Houston to their first score on an opening drive this season. He wasn't quite on the same page with his receivers for the rest of the first half though. McCarron would make the occasional play but wasn't passing the eye test at first. It was easy to tell the kid had something to prove though. He led a solid drive that took up nearly nine minutes of game clock in the third quarter that ended with a run and dive into the end zone. McCarron was good, but far from great. 
Running Backs
Carlos Hyde:

4 carries, 13 yards

Duke Johnson:

4 carries, 12 yards | 6 targets, 5 receptions, 45 yards

Taiwan Jones:

9 carries, 40 yards
The Texans used both of their backs throughout most of their first drive of the game. Duke Johnson had a pair of targets and a rushing touchdown while Carlos Hyde had more carries. Both of these guys saw their workload decrease over time mainly because the Texans wanted to keep their backs healthy. 
Taiwan Jones received more touches than he's had for years and honestly didn't look too shabby. He made some good cuts and had solid efficiency but didn't do much worth mentioning. 
Wide Receivers/ Tight Ends
DeAndre Carter:

7 targets, 6 receptions, 65 yards

Jordan Akins:

7 targets, 5 receptions, 54 yards
With plenty of inactive Houston starters this week, DeAndre Carter looked to be the only capable Texans receiver in the first half. He continued that trend, eventually finishing the game as the Texans' best receiver. 
Jordan Akins didn't do much but had a few impressive catches in the fourth quarter, including one for 20 yards where he protected the football well and dragged a few defenders along the way. He likely won't receive such a large target share next week. 
–Ryan Kruse (@ryanpkruse)