What We Saw: Week 17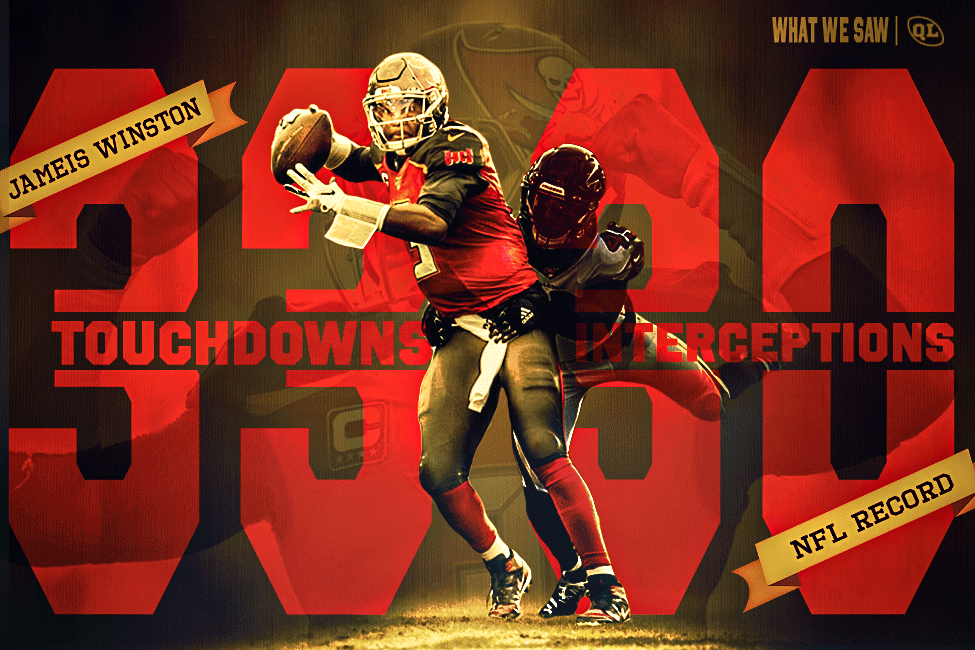 Miami Dolphins vs New England Patriots
The Dolphins jumped out to a 10-0 lead in this one and kept it close for the length of the game. The Patriots didn't get their first lead of the day until James White scampered into the end zone on a screen pass with 3:53 left in the game. Ryan Fitzpatrick then led a 13 play, 75-yard scoring drive which capped off with a touchdown to Mike Gesicki to clinch the upset.
Miami Dolphins
Quarterback
Ryan Fitzpatrick:

28/41, 320 yards, TD, 2 sacks | 5 carries, 15 yards, TD
Fitzmagic and the Dolphins offense exploited the vaunted Patriots defense all day in a stunning performance that not many people saw coming. While most quarterbacks try to avoid throwing at Stephon Gilmore, Fitzpatrick went after him all day long and had a field day doing so. The Pats defense had no answer for anything the Dolphins were doing today and Fitzpatrick had a very good day because of it. The touchdowns weren't there like they were the last couple weeks but Fitzpatrick made up for it by not flaming out in the fourth quarter as he has been. In fact, he was 9-13 on their game-winning drive. 
Fitzpatrick has talked about wanting to stay with Miami next year and if they can get some talent on their offensive line and in their linebacking corps they could be sneaky competitive next year. They have a legitimate weapon in DeVante Parker and two solid complementary pieces in Albert Wilson and Mike Gesicki for Fitzpatrick to work with, all they need is a dependable (and healthy) pass-catching running back to round it out. Fitzpatrick will have his ups and downs but he will be streamable in this offense. I like what Brian Flores is doing in Miami and they may be a team to look out for next season if Fitzmagic is in the building.
Running Backs
Patrick Laird:

11 carries, 21 yards | 5 targets, 4 receptions, 48 yards

Samaje Perine

: 5 carries, 16 yards
The Dolphins and their league-worst rushing attack was non-existent today, and frankly, they didn't need to run the ball to have success today. Patrick Laird had four catches out of the backfield, including one for 20 yards that made up the bulk of his scrimmage yards today. Laird is the only guy worth considering next season since he has shown some pass-catching abilities, but unless the Dolphins find some significant upgrades for their offensive line then none of their backs are worth owning.
Wide Receivers/ Tight Ends
DeVante Parker:

11 targets, 8 receptions, 137 yards

Albert Wilson:

8 targets, 5 receptions, 59 yards

Mike Gesicki: 7 targets, 4 receptions, 34 yards, TD
Isaiah Ford:

9 targets, 7 receptions, 54 yards | 1 carry, 11 yards

Durham Smythe

: 3 targets, 1 reception, 8 yards
The Dolphins targeted DeVante Parker early and often against Stephon Gilmore and Parker made the Patriots pay, hauling in 8 of his 11 targets for 137 yards. He was held out of the end zone but still had enough volume for a spectacular day. The DeVante Parker story has been one of the best in football this season and he will likely be an early-round draft pick next year. Ultimately his draft position will likely be impacted by whether or not Ryan Fitzpatrick re-signs with Miami next year since a Josh Rosen led offense will be much less explosive than one led by Fitzpatrick. Parker has the pedigree and has now translated his immense talent into on-field production, so it would be in the Dolphins' best interest to retain a quarterback that will continue to get the best out of their star receiver.
If Fitzpatrick does end up returning then both Albert Wilson and Mike Gesicki are worth keeping an eye on for next year as well. We all know how scarce the tight end position is, so any warm body that catches a pass can be a TE2 on any given week, but Gesicki finished the season off strong with three touchdowns in the final two weeks, including the game-winner on Sunday. As we saw this year in Darren Waller and Mark Andrews, tight ends can come out of nowhere to be a top 5 guy at the position. Gesicki is a breakout candidate for next year and could be had for cheap in your draft.
New England Patriots
Quarterback
Tom Brady:

16/29, 221 yards, 2 TD, INT, sack
Was this the final regular-season game at Gillette Stadium for the 42-year-old Patriots quarterback? Only time will tell, but if so it wasn't a very good send-off. Brady threw his first pick-six in two years and his first-ever against the Dolphins on a bad pass that Brady lobbed across the field to Julian Edelman. Eric Rowe jumped the route and took it home against his former team. Brady looked off for most of the day and never really got into a groove in a poor effort for the entire Patriots offense. Brady has been average at best for the majority of the season, and while he usually plays his best football in January there may not be enough talent around him this year for a deep run. If this is the end it's a tough way to go out for the GOAT.
Running Backs
Sony Michel:

18 carries, 74 yards, TD

James White:

2 carries, 4 yards | 3 targets, 3 receptions, 33 yards, TD

Rex Burkhead

: 6 carries, 48 yards | 1 target, 1 reception, 6 yards
Sony Michel was the most consistent player on offense for the Patriots today, averaging 4.1 yards per carry and scoring a touchdown in the process. He's come on in the last few weeks as his offensive line has been much improved in front of him, and going into the playoffs he should be a solid option at RB for anyone involved in playoff fantasy. The Patriots have a chance to play deep into November, though those chances took a major hit with the loss today, but Michel has finally hit his stride.
James White caught all three of his targets and scored late in the fourth quarter to salvage his otherwise pedestrian day. We were all hoping for White to get a bit more volume through the air today but it wasn't in the cards. White has a solid floor most weeks and is relatively predictable on a week by week basis. That shouldn't change as long as he's in New England, and 2020 is the final year of his current contract.
2020 is also the final year of Rex Burkhead's contract and the Patriots will continue to use him as a change of pace back, just as they have for most of this season. Burkhead also had a solid end of the season but unfortunately didn't get more looks Sunday, because he was effective in the few carries he saw on the day. Burkhead is a hit or miss guy every week but with opportunity and the right matchup he is capable of winning a league.
Wide Receivers/ Tight Ends
Julian Edelman:

7 targets, 3 receptions, 26 yards

Mohamed Sanu:

5 targets, 3 receptions, 35 yards

N'Keal Harry: 7 targets, 3 receptions, 29 yards
Philip Dorsett:

4 targets, 1 reception, 50 yards
A rough day for Tom Brady means it was also a rough day for his receivers, particularly Julian Edelman who had one of his worst performances of the season. It's clear and obvious that Edelman is struggling through the pain of multiple injuries which have hampered him in the last few weeks, except the Buffalo game. We'll see how it goes next week against Tennessee but Edelman will need to step it up if the Patriots have any shot of advancing deep into these playoffs.
The only other guy worth mentioning here is N'Keal Harry, who flashed again in the few opportunities he received. I'm not sure why he isn't more involved in this offense since he has the talent to be a productive NFL receiver, but if Brady returns next season then Harry will have some preseason buzz. It's warranted and hopefully after a full offseason of work he can finally put it all together
–Ben Brown (@FelixTheDog23 Twitter, iamatechnician Reddit)