What We Saw: Week 17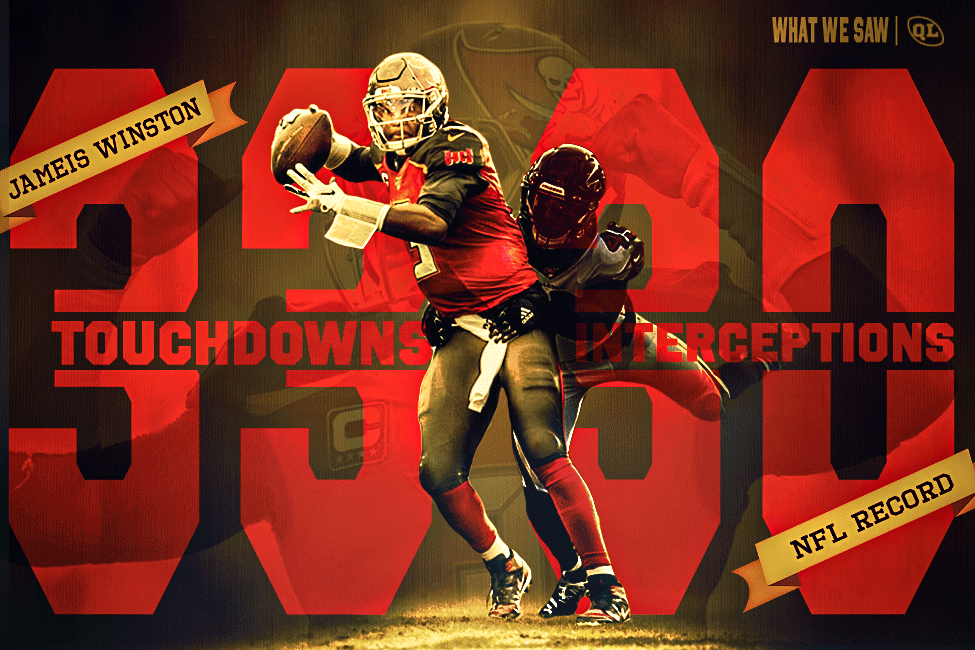 Green Bay Packers vs Detroit Lions
The final regular-season game for these two teams had much at stake for one and draft positioning for the other.  Green Bay, following the dismantling of Carolina by New Orleans, found themselves in a position in which a loss would drop them into a wildcard game whereas a victory ensured a BYE and at least the #2 seed in the NFC Playoffs.  It looked like Green Bay was destined for a game next week as Detroit held a 17-3 lead at halftime. The Packers made the proper adjustments, however, and ended up prevailing by a slim 23-20 margin. The Packers finished with more total yards (432-305), more first downs (25-17), and controlled time of possession (34:56 – 25:04).  Detroit built its lead by being more successful in the red zone (2-2 compared to 0-2 for Green Bay) and controlling the ground game (171 rushing yards to 120). Here's what I saw.
Green Bay Packers
Quarterbacks
Aaron Rodgers:

27/55, 323 yards, 2 TDs, 1 INT, 1 sack, 11 yards lost | 2 carries, 1 yard
Aaron Rodgers set a season-high in pass attempts in this game as his team trailed for most of the game.  Rodgers was off early, uncharacteristically missing open receivers high and deep, and struggling to build any momentum throughout the first half.  Rodgers wasn't helped by his receivers as Jimmy Graham dropped the first pass of the day in what probably would have been a big gain if not a TD.
Rodgers found his rhythm in the second half and got some timely plays from Aaron Jones and Davante Adams to help him along.  Rodgers' first TD pass was a 20-yard lob to Adams who fooled two defenders on a post-corner double move.  Later, Allen Lazard elevated to snatch Rodgers' second TD to tie the game at 20.
Rodgers wasn't at his most accurate in this game, be he still eclipsed 300 yards and got a couple of TDs for owners relying on him in week 17.  Rodgers remains a QB1 heading into 2020 regardless of who lines up with Adams at WR.
Running Backs
Aaron Jones:

25 carries, 100 yards | 6 targets, 2 receptions, 43 yards

Tyler Ervin:

1 carry, 10 yards | 3 targets, 1 reception, 5 yards

Dexter Williams:

2 carries, 9 yards
Jamaal Williams was ruled out of this game, so Aaron Jones became the bell cow RB his fantasy owners have been dreaming about all season.  Jones piled up 143 total yards but was unable to find the end zone. Detroit's strength on defense is against the run, and today was no exception.  Jones had a couple of decent runs but was mostly bottled up as a runner. Jones's biggest contribution came on Green Bay's final drive when he took a short pass from an under-pressure Rodgers and scampered 31 yards to put Green Bay into easy FG range.  Jones has the potential to be a low-end RB1 with upside in 2020 if HC Matt LaFleur continues to give him the bulk of the work.
Tyler Ervin and Dexter Williams were only used to spell Jones and provide little to no fantasy value for 2020. 
Wide Receivers / Tight Ends
Davante Adams:

13 targets, 7 receptions, 93 yards, 1 TD

Allen Lazard:

8 targets, 4 receptions, 69 yards, 1 TD

Geronimo Allison:

4 targets, 3 receptions, 17 yards

Jimmy Graham:

7 targets, 4 receptions, 49 yards

Marquez Valdes-Scantling:

7 targets, 2 receptions, 19 yards
Davante Adams continues to be Rodgers' favorite target and he provided another solid outing in this contest.  Adams had several opportunities on deep throws but Rodgers was unable to hit him, frequently missing him long.  Adams put on a clinic on his TD catch, faking out the CB and S on a beautiful post-corner route that left him wide open in the end zone for an easy 20-yard TD.  Adams will remain the team's #1 WR heading into next year and should land as a solid WR1 as a result.
Allen Lazard seems to have entrenched himself as the team's #2 WR and saw his second-most targets on the season in this contest.  Lazard has gained the trust of Rodgers and that trust showed on his TD reception. Lazard streaked down the seam and got inside position on Darius Slay.  Rodgers threw the ball high and inside and Lazard climbed the ladder to pull in the 28-yard TD. It'll be interesting to see if Lazard retains the #2 role next season as that position will have some fantasy relevance.  If Lazard opens the season there, he should carry WR3 value in this offense.
Marquez Valdes-Scantling's disappearing act continued despite seeing seven targets; his most since the team's week-four game.  MVS seemed to receive some "coaching" from Rodgers following a play in which MVS wasn't where Rodgers expected him to be.  Much like Lazard, it'll be interesting to see what plans Green Bay has for MVS next season. He showed early in the season he is capable of producing, so monitor reports coming out of Green Bay next offseason to see what role he may have.
Jimmy Graham also saw his most targets since the team's week-four game, but it was an auspicious start for the veteran.  Graham found himself wide open in the middle of the field on Rodgers' first pass but he was unable to make the play, seemingly setting the tone for the first half.  Had Graham made the catch, he appeared to have an easy 50 yards and potentially a TD. Graham rebounded in the second half to turn in a decent performance, but he is many years removed from his TE1 days in New Orleans.  If he elects to return to the team next season, Graham will only carry TE2 value.
Geronimo Allison, Jake Kumerow, Robert Tonyan, and Marcedes Lewis all saw targets in this game, but that is probably to be expected when Rodgers attempts 55 passes.  Allison was the most involved but was unable to generate any positive momentum. None of these players are enticing options for next season barring one of the WRs being named starter during the offseason.
Detroit Lions
Quarterbacks
David Blough:

12/29, 122 yards, 1 INT | 2 carries, 11 yards | 1 target, 1 reception, 19 yards, 1 TD
David Blough continues to play hard but he does not have the skill set to be a quality starter in the NFL.  Blough did a nice job on his TD reception but was unimpressive for most of the game. Blough's INT came late in the game with Detroit holding a seven-point lead and at or near FG range.  Blough either didn't recognize the coverage or didn't see the LB dropping, but the pass was thrown under duress and never had a chance for anything other than an INT. Blough may stick around as the team's third QB but won't carry any fantasy value in 2020 barring injuries again.
Running Backs
Kerryon Johnson:

11 carries, 53 yards, 1 TD

Ty Johnson:

3 carries, 65 yards | 2 targets

Bo Scarbrough:

9 carries, 42 yards

J.D. McKissic:

2 targets, 1 reception, 4 yards
Kerryon Johnson has arguably been the best player on the team the last two weeks and it should give fantasy owners encouragement heading into next season.  Johnson hit the hole hard today and looked good making cuts. He did have an early 20-yard run called back, diminishing his final numbers. Johnson's TD came following a nice run by Blough who absorbed a big hit just shy of the goal line.  Johnson powered through defenders for the short TD on the next play. Johnson is a solid RB2 with upside but does carry considerable injury concerns for next season.
Bo Scarbrough has been a nice surprise since being called up earlier this season as injuries decimated Detroit's RB corps.  Scarbrough is not much more than a powerful, straight-line runner, but he is a load to bring down and frequently falls forward to finish runs.  Scarbrough is limited at best in the passing game, however, limiting his upside. He's done enough to stick around as a backup to Kerryon next season unless Detroit turns to…
Ty Johnson.  The "other" Johnson looked good again in limited work in this game.  Ty's biggest contribution came near the end of the first half as Detroit seemed content to run the ball and go into the break up 14-3.  Ty took the handoff out of the shotgun and exploited the middle of the Packer defense (as had been the case all game) for a 40-yard gain to move Detroit into FG range.  Most impressive was the heads-up play he made at the end of the run going out of bounds to preserve a time out. Ty has been impressive every time I've watched him and it will be interesting to see if Detroit views him as a potential backup to Kerryon next season.
Wide Receivers / Tight Ends
Kenny Golladay:

4 targets, 3 receptions, 72 yards

Danny Amendola:

4 targets, 2 receptions, 16 yards

Chris Lacy:

7 targets, 2 receptions, 12 yards

Logan Thomas:

3 targets, 1 reception, 15 yards

Jesse James:

3 targets, 2 receptions, 5 yards
Kenny Golladay was once again the majority of Detroit's passing game despite exiting with a concussion in the first half.  Golladay has easily become Detroit's #1 WR this season and has also become a viable TD threat as well. Golladay is a solid WR2 heading into next season with low-end WR1 upside.
Danny Amendola nearly had more penalty yards (15) than receiving yards in this game and the penalty came at a terrible time.  Following Blake Martinez's interception of Blough, Amendola cheap shotted Kevin King after the play, setting up the Packers near midfield down by seven points. Amendola did throw the TD pass to Blough for Detroit's first TD, so if you were forced to start him this week at least you got those points.  Amendola is a fine option as a slot WR, but his fantasy production is strictly volume-based making him a low-end WR4 at best. There is also a chance Amendola retires or loses his starting spot during the offseason.
Chris Lacy seems to be the best bet to assume the #3 WR role over Amendola.  Lacy led the team in targets in this game but inaccurate throws from Blough resulted in a poor statistical outing.  Lacy also had a chance at a long TD after getting behind Jaire Alexander but Alexander realized he was beaten and tackled Lacy drawing a PI penalty.  Lacy is a young receiver with plenty of speed, but will likely be no better than the fourth or fifth option if he finds himself starting next season.
Logan Thomas and Jesse James have been involved in the passing game since the season-ending injury to T.J. Hockenson but the duo seems like they will resume a secondary role next season when Hockenson returns.  Hockenson started his career with a bang that turned out to be more of an outlier than a regular occurrence.  Hockenson should become Detroit's #1 TE again next season and carries a low-end TE2 value.
–Bryan Sweet