What We Saw: Week 17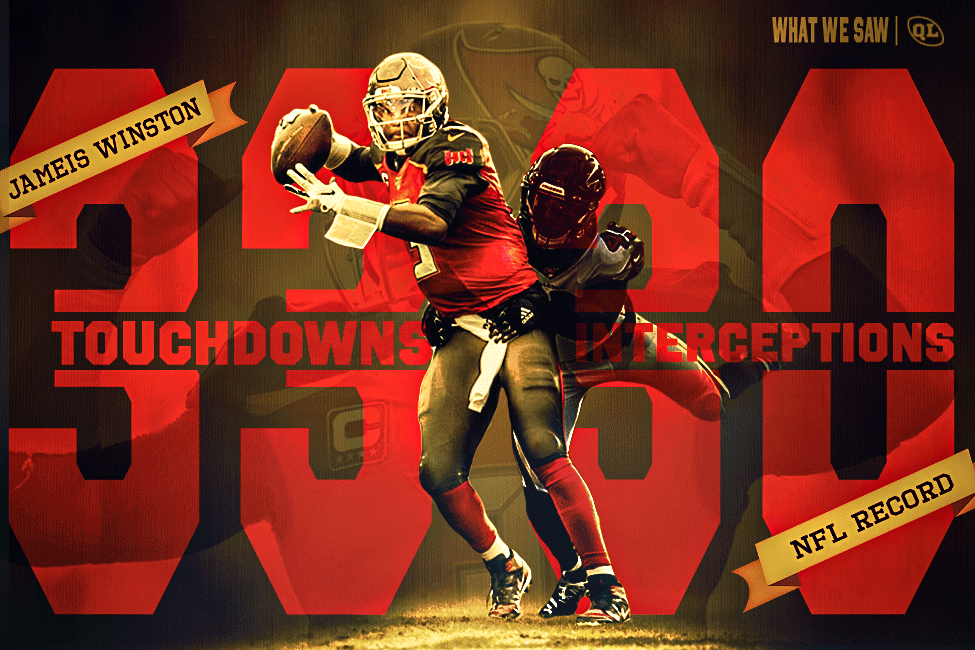 New York Jets vs Buffalo Bills
Entering Week 17, the Bills already had the fifth seed in the AFC playoff picture locked down. Naturally, resting players was the play for Buffalo, and yet, the Jets still seemed to struggle with the second-stringers. However, New York prevailed in a rainy-from-the-start game and won 13-6, finishing the season with a very empty 7-9 record. The Bills are headed to Houston for Wild Card Weekend.
New York Jets
Quarterback
Sam Darnold:

23/36, 199 yards, 1 TD, 1 INT, 1 FUM (recovered), 2 sacks | 3 carries, -2 yards
The box score won't do Sam Darnold any favors in this one. He wasn't sharp by any means, but play calling and offensive line play certainly didn't help. A dropped touchdown as well by his tight end hurt his day. Darnold's 2019 season was a positive in comparison to 2018 – mono aside – but heading into 2020, his success will again be predicated on that of head coach Adam Gase.
Running Backs
Le'Veon Bell:

16 carries, 41 yards | 5 targets, 5 receptions, 36 yards

Bilal Powell:

7 carries, 27 yards
No one on this Jets team has had a more disappointing fantasy & real-life season than Le'Veon Bell. It's such a shame given the fact that his year-removed from the league didn't appear to be that much of a factor. It was the awful offensive line in front of him, and the inability of Gase to game plan accordingly. That being said, right now his 2020 outlook remains very unclear. Time will tell if he's even still a Jet next season, and if he is, how his o-line shapes out.
Wide Receivers / Tight Ends
Jamison Crowder:

10 targets, 8 receptions, 66 yards, 1 TD

Vyncint Smith:

4 targets, 3 receptions, 36 yards

Robby Anderson: 7 targets, 3 receptions, 18 yards
Daniel Brown: 4 targets, 3 receptions, 32 yards
Free agent-to-be Robby Anderson was a Week 17 dud, only catching three of seven targets for 18 yards. As a Jets fan, I believe it's important to keep him on this team going forward. Pay him as the WR2 that he truly is; no one aside Anderson himself believes he deserves WR1 money. Signing him to a new deal will show Darnold they are investing in the offense with his best interests. Jamison Crowder had the most productive day, scoring on eight total receptions for 66 total yards. He's already locked in for 2020 and should remain a favorite of Darnold's. Vyncint Smith will be an interesting player next season. That's not to say he will be fantasy relevant, but he could end up being the WR3/4 on this Jets roster.
Tight end Daniel Brown dropped a touchdown in the end zone; chalk it up to the weather or a suspect throw from Darnold. Either way, he won't be a factor next season with both Chris Herndon and Ryan Griffin back in the fold.
Buffalo Bills
Quarterback
Josh Allen:

3/5, 5 yards, 

Matt Barkley: 18/35, 232 yards, 2 INT, 1 sack, 2 Fumbles | 2 carries, -4 yards
In a rather strange move, Josh Allen started the game with his weaponry inactive. It was certainly risky, but Allen exited without injury after just five pass attempts. If we're looking ahead to 2020, Allen will remain a solid fantasy QB given his strong arm and ability to run the ball; but his inaccuracy woes and turnovers will still be a concern. Matt Barkley came in to finish the game and was unimpressive.
Running Backs
Frank Gore:

6 carries, 26 yards | 4 targets, 3 receptions, 16 yards

T.J. Yeldon:

7 carries, 18 yards | 4 targets, 3 receptions, 24 yards

Isaiah McKenzie: 2 carries, 30 yards | 5 targets, 2 receptions, 7 yards
With Devin Singletary inactive, Frank Gore and company held down the backfield but didn't do much with their time. Gore only had six carries for 26 yards, and three receptions for 16 yards. T.J. Yeldon led the way with seven carries of his own, but only for 18 yards and three receptions of his own.
Will this be the last we see of Gore? Time will tell. If he's done in Buffalo, Singletary should be poised for a bigger second-year.
Wide Receivers / Tight Ends
Duke Williams:

12 targets, 6 receptions, 108 yards

Tommy Sweeney:

5 targets, 5 receptions, 76 yards

Tyler Kroft: 4 targets, 1 reception, 5 yards
John Brown, Cole Beasley, and Dawson Knox were all inactive as expected. In their place, Duke Williams led the way with six receptions on 12 targets for 108 yards. Tight ends Tommy Sweeney and Tyler Kroft were also involved, but you certainly didn't start any of the three backups. This was a game where the main options in the Buffalo offense needed to rest before the playoffs.
Brown and Beasley are locked in as returns for 2020, and will once again have fantasy relevance.
–Matthew Cava (@cavaM_ Twitter & Reddit)