Download the QB List Fantasy Football Guide Here
QB List staff is proud to unveil our 2020 Fantasy Football Guide for free to help you with your upcoming drafts. We hope you enjoy the look of it as much as we do, and we couldn't have pulled this off without the help of Justin Paradis (cover design, player images), Rick Orengo (interior design), and J.R. Caines (interior design). Click above to download the PDF, and check out some snapshots of the guide below.
We started off the guide by previewing every NFL team from a fantasy perspective, sticking to the players that matter for your fantasy football drafts. Team previews include a look back at team level stats from 2019…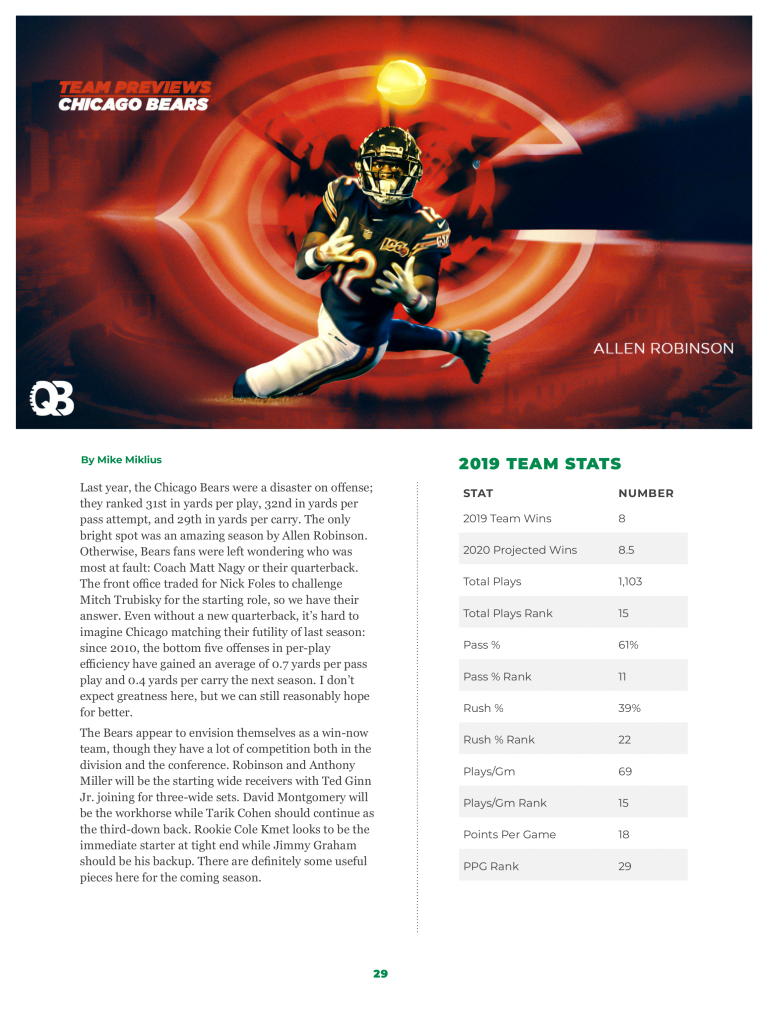 Then we break down every fantasy-relevant player for your drafts, skipping those that will remain on waivers in your league. We cover quarterbacks, running backs, wide receivers, and tight ends, and QB List staff has added their personal 2020 projections for all draftable players. Each player also receives a best-case and worst-case scenario, giving you a range of outcomes that you can use to judge the ceiling and floor of each…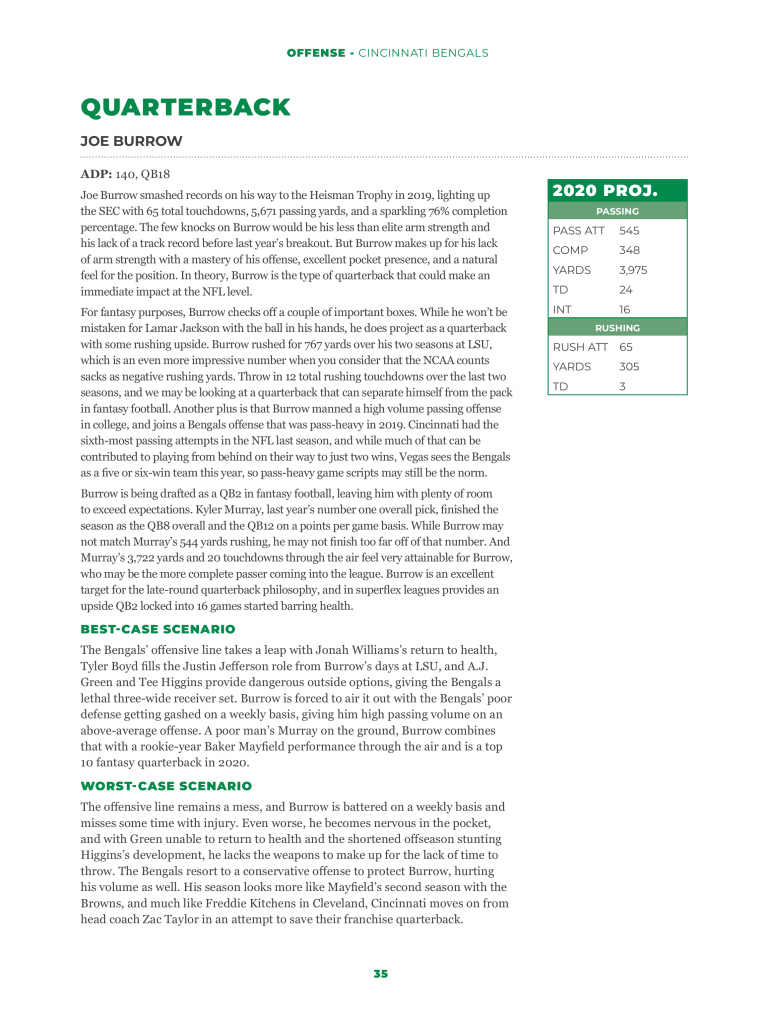 New to fantasy football, or ready to go back to the drawing board to finally win a championship? We also included a Fantasy 101 section, covering personnel packages, fantasy stats that matter, and more introductory topics…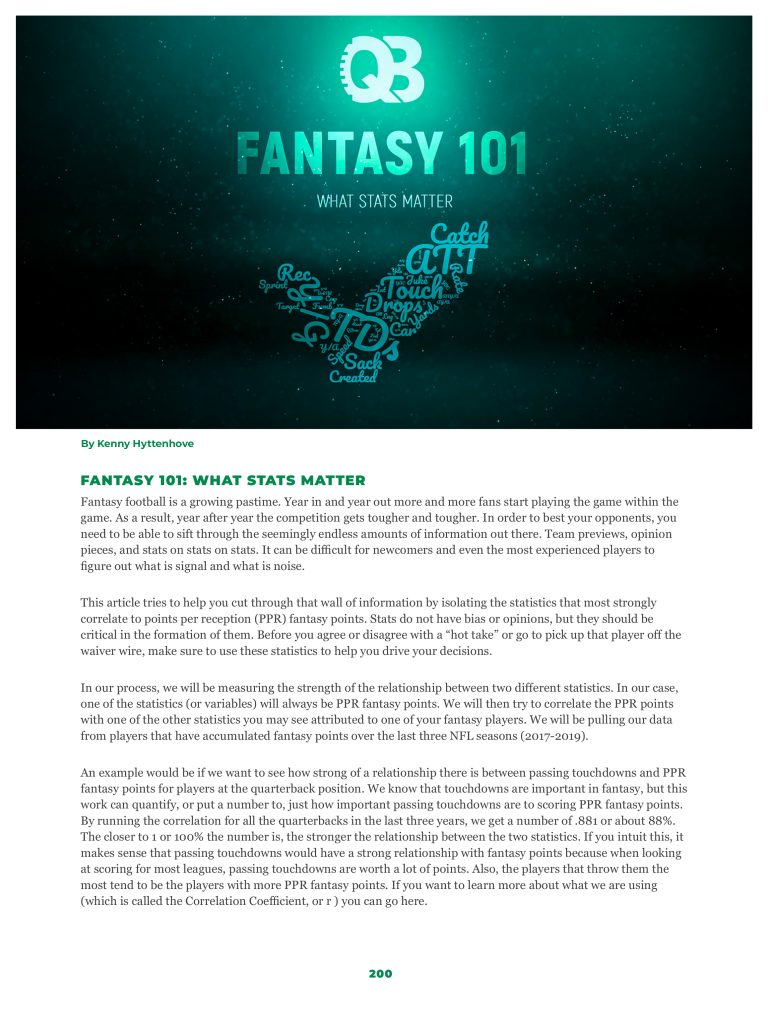 Finally, we included our rankings for each position, including Erik Smith's top 200 rankings to guide you through this year's fantasy drafts.
We hope you like our guide as much as we do, and good luck in your upcoming drafts. Stay tuned for updated rankings throughout the preseason, which will be reflected in our draft cheatsheet.