Each week, I'll use my OPPO metric (OPportunity POints; data found here) to go through who had the most valuable opportunities of the week, who has been scoring less than their looks would suggest, and who has been overperforming the opportunities they've been given.
Highest OPPO
Joe Mixon finally broke out! A frequent guest in the Underperformers section, Mixon went OFF for 55.1 points (!!!) on 26.2 OPPO. He essentially undid 8 weeks' worth of OPPO underperformance in a single game, while still earning a ton of OPPO. The Bengals fed him 22 carries and 5 targets, and he just kept capitalizing on them. These opportunities typically yield 3.4 catches, 102.3 yards, and 2.1 touchdowns. It brings me great joy to report that Joe Mixon is still very much a fantasy asset, and you've hopefully been reading these articles and were able to acquire Mixon at a discount (or kept the faith if you had drafted him).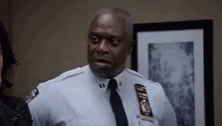 Davante Adams bounced back in a big way this week, with 36.6 fantasy points on 30.1 OPPO. He is now the proud owner of 2 of the Top-6 OPPO games on the season (he had 34.1 OPPO in Week 1). Coming off an abysmal Week 8, Adams garnered a target on what felt like every route he ran against Jacksonville, finishing with 17. He showcased his versatility, with these targets coming in all situations: short dump-offs, deep 30+ yd shots, and high-value looks toward the goal line. The only thing missing was a target from within the red zone. The expected result of these targets was 11.4 catches, 161.3 yards, and 0.4 touchdowns.
I should consider renaming this section "Travis Kelce Corner", with the way he frequently appears here. In his last appearance here, he monopolized Kansas City's goal-line looks, with 2.3 expected touchdowns on only 8 targets. This time around, he showed up everywhere else on the field, getting loose for 17 targets which usually result in 12.4 catches for 122.2 yards (the most for a tight end this season!) and 0.2 touchdowns. This season, Kelce has showcased the depth of his abilities and his versatility within this offense. Whatever the Chiefs need, Kelce can do it, and he'll likely be one of the best in the NFL at doing it.
Now that we're past the halfway point of the season, I'm going to look at OPPO over the last 4 weeks for over- & under-performers, instead of across the whole season. This should keep the information more relevant by focusing more on recent player performances and opportunities. Both timeframes are still available on the Google Sheet.
OPPO Underperformers
For the first time all season, Saquon Barkley is underperforming his opportunities. Earlier this year, he showcased his talent and frequently overperformed his chances, but he has recently been earning fewer points on his rushes than expected (246 yards and 2 touchdowns vs an expected 270 yards and 2.6 touchdowns). Barkley is one of the most talented backs in the league and has been putting up an elite 17.1 points per game, but I see a path for him to improve toward his 19.6 OPPO per game.
Marvin Jones has been carving out a role as a strong second option for the Jaguars' passing game. Roughly 6 targets per game is a path to fantasy relevance, and Jones' opportunities have plenty of value. Jones has done a fine job of making catches (9 vs 9.7 expected), but he's been leaving touchdowns and yardage on the table (105 yards and 0 touchdowns vs an expected 146.6 yards and 1.1 touchdowns). If he continues to be featured in Jacksonville, I think Jones will reach his 10.3 OPPO per game.
Despite being hampered by injuries, Mark Andrews has put up respectable numbers over the last 4 weeks (10.1 points per game over 3 games), and this looks like a good opportunity to buy into him at a discount. Not only has he been slowed by injuries, but he's also been underperforming the looks he's seen (most notably, he's been expected to earn 1 more touchdown). Once the Ravens' Week 10 bye passes, I'd expect Andrews to put up closer to his 12.7 OPPO per game (and likely closer to his season-long rate of 15.5 OPPO per game).
OPPO Overperformers
Derrick Henry is a beast, but even he has his limits. He's seeing a massive 26 carries per game, so his opportunities aren't in question (though only ~1 target per game is a bit underwhelming). The concern is what he's doing with those carries. He's rushed for over 130 yards more than expected and has scored almost twice as many touchdowns as expected (4 vs 2.2 expected). Henry is an incredible running back and has the ability to win a fantasy matchup single-handedly, but I think it's wise to expect performances closer to his 17.3 OPPO per game (still RB7 overall!), instead of his 25.4 points per game.
This week I'm going with a pair of wide receivers, as Mecole Hardman and Juju Smith-Schuster are each strongly overperforming their opportunities, as they each have 9+ point differences between their OPPO per game and their results. It seems like everything the Kansas City passing game touches turns to gold (looking at you, Travis Kelce), but Hardman and Smith-Schuster may be more fool's gold than the real thing. Hardman has caught 3 touchdowns, compared to an expected 1, in addition to almost 50 more yards than expected. Smith-Schuster has hauled in 22 catches for 325 yards when he was expected to have 17.4 catches for 180 yards. I anticipate both players to still be fantasy assets, but they will do so by performing closer to their OPPO per game (12.9 for Smith-Schuster and 10.5 for Hardman).
With the Bears seemingly figuring out their passing game, it would be easy to see Cole Kmet's success continuing. He's been very efficient, turning 14 targets into 10 catches and 3 touchdowns. As we've seen, touchdowns can be very fickle, and I'd expect Kmet to see fewer of them going forward (he has 1.7 expected over the last 4 weeks). In addition to performance regression, his role in the offense may be changing: as Chase Claypool becomes more involved in the offense, I anticipate fewer looks for Kmet. I can see him performing closer to his 7.3 OPPO per game, but even that may be a little high with Kmet's new competition for targets.
Quick Hits
I wanted to have a space to call out players that don't have a write-up but are still worth mentioning because of notable OPPO over the last 4 weeks.
RB: Rhamondre Stevenson (21.4 OPPO per game; RB2 overall!!), Travis Etienne (18.1; RB6), Tony Pollard (10.0; RB30), D'Onta Foreman (9.7; RB31), Clyde Edwards-Helaire (5.1; RB57).
WR: Chris Godwin (18.5; WR4), Allen Lazard (16.7; WR11), A.J. Brown (14.7; WR18), Tyler Boyd (10.4; WR42).
TE: Gerald Everett (13.4; TE3), T.J. Hockenson (9.8; TE12), Taysom Hill (4.4; TE37), Tyler Higbee (4.3; TE38)
Don't agree? Think someone else has been even luckier/unluckier this season? Let me know at @blandalytics!
(Photo by Frank Jansky/Icon Sportswire)