What We Saw: Week 17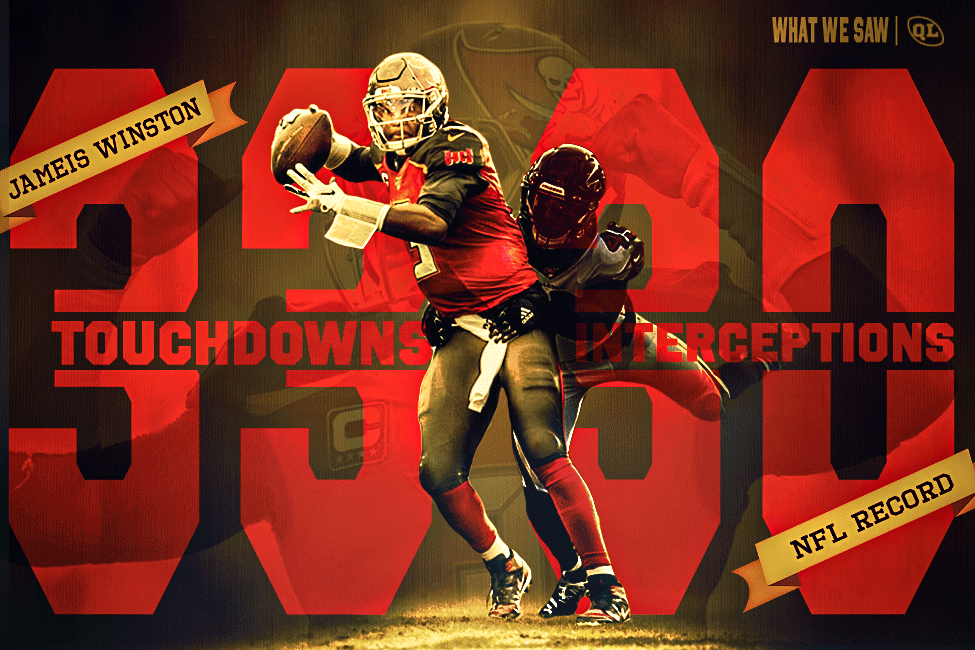 Indianapolis Colts vs Jacksonville Jaguars
The Colts came into this game needing a win to avoid finishing with a losing record and the Jaguars came into the game with the expectation that their coach would be fired after the game. There were a few points early in the game where the Colts took the lead and it would have made sense for the Jaguars to pack it in, but instead, the Jaguars were able to answer every Colts score and only trailed by four heading into halftime. Jacksonville's defense, which has fallen a long way from the dominant unit that powered their playoff run two seasons ago, came out after halftime with a renewed energy and really shut down the Colts offense. The Jacksonville pass rush bothered Jacoby Brissett and their run defense, which has struggled all season, stepped up to stop the bleeding after Marlon Mack ran all over them in the first half. The Jaguars forced Brissett into two fumbles in the fourth quarter, returning one for a touchdown and scoring on the ensuing drive after recovering the other, and that stretch put the game away. Jacksonville won 38-20 and won the time of possession 33:53 to 26:07.
Indianapolis Colts
Quarterback
Jacoby Brissett:

12/25, 162 yards | 4 carries, 17 yards
Jacoby Brissett started the game well, leading the Colts to 20 first-half points as he connected with T.Y. Hilton for several chunk plays and generally doing a good job of playing off the running game to keep the chains moving. The second half was a completely different story as the Jaguars pass rush ramped up their efforts and really clamped down on the Colts offense. The Colts managed just three first downs in the second half and Brissett took a huge hit on a run that led to a fumble which set up an easy score for the Jaguars. He took three sacks and lost another fumble, and just generally struggled to push the ball once the Colts fell behind and could no longer rely on their running game. Brissett has done a solid job of stepping up after Andrew Luck's surprise retirement, but the Colts will head into the offseason unsure if Brissett is a long-term answer at quarterback. Fantasy wise Brissett is probably not on anyone's radar in one quarterback leagues, but any change at the position would have ripple effects for the other Colts players.
Running Backs
Marlon Mack:

15 carries, 77 yards, 2 TDs | 1 target, 0 receptions

Nyhiem Hines:

7 carries, 34 yards | 5 targets, 3 receptions, 22 yards
Marlon Mack punched in two short touchdowns in the first half and looked like he was on his way to a monster day before the Colts offense stalled out. Mack never really took the step forward in the passing game he needed to in order to join the elite fantasy running backs, but he dominated the carries for Indianapolis when he was healthy and has proven that he's an effective runner and the Colts have a great offensive line. Mack heads into next season firmly in the RB2 tier as a game-script dependent runner that can only go as far as the offense around him.
Wide Receivers/ Tight Ends
T.Y. Hilton:

3 targets, 3 receptions, 72 yards

Zach Pascal:

3 targets, 1 reception, 10 yards | 1 carry, 4 yards

Marcus Johnson:

4 targets, 2 receptions, 31 yards

Dontrelle Inman:

3 targets, 1 reception, 6 yards

Jack Doyle:

4 targets, 1 reception, 6 yards
T.Y. Hilton appeared unimpeded by the injury he struggled with earlier this year, making defenders miss and using his speed to turn short passes into bigger gains. Hilton had a somewhat lost year thanks to his injury and his draft stock heading into next season will be interesting to watch because he's clearly still a talented receiver. Jack Doyle had another disappointing game with Eric Ebron sitting out, although he gets a bit of a pass for this game as the whole offense struggled. The Colts could really use another playmaker on offense and it would make sense for them to be active in the free-agent market for a receiver. Zach Pascal is miscast as a number two receiver, and while the offense may never be explosive with Jacoby Brissett at quarterback there is room here for a second pass-catcher to have fantasy value.
Jacksonville Jaguars
Quarterback
Gardner Minshew:

27/39, 295 yards, 3 TDs, 1 INT | 5 carries, 7 yards
Gardner Minshew finished his rookie season with a record of 6-6 as a starter and showcased today why Jacksonville may have finally found a solution for the quarterback position. Minshew did struggle with his accuracy at times, sailing a few short passes that should have been easy completion, but overall this was a strong performance. He connected with Keelan Cole on a beautiful 45-yard pass that dropped right into Cole's hands, and then the next play threw a touchdown to Cole in the center of the field while Minshew rolled to his right. He would throw another touchdown to Dede Westbrook when he was again forced to roll to his right and added a short touchdown completion to Ryquell Armstead to finish with three touchdowns and just shy of the 300-yard mark. Minshew is great at extending plays and has shown nice touch on his deep ball, and this offense has enough weapons that he could be a starting quarterback for fantasy teams going forward. It will matter a lot what Jacksonville decides to do in regards to its coaching staff, as it's been reported they will be moving on from current head coach Doug Marrone, but Minshew is someone to watch heading into next season.
Running Backs
Ryquell Armstead:

10 carries, 33 yards | 9 targets, 5 receptions, 52 yards, 1 TD

Devine Ozigbo:

9 carries, 27 yards | 5 targets, 3 receptions, 23 yards
Leonard Fournette sat this game out with an illness so it should have been Ryquell Armstead's backfield today. Instead, Devine Ozigbo came out of nowhere to almost split the backfield work with Armstead. Armstead looked fine filling in for Fournette, showcasing a previously unrevealed ability to make an impact in the passing game, and could have had a bigger day if Gardner Minshew had not overthrown him on what should have been an easy touchdown. Fournette's job is safe, but Armstead should factor into the offense more next season. Fournette will enter next season as a clear top-ten running back, and his usage this year easily puts him in consideration for the first round of fantasy drafts.
Wide Receivers/ Tight Ends
Dede Westbrook:

8 targets, 7 receptions, 72 yards, 1 TD

D.J. Chark:

5 targets, 4 receptions, 34 yards

Chris Conley:

6 targets, 3 receptions, 38 yards

Keelan Cole:

4 targets, 3 receptions, 67 yards, 1 TD

Seth DeValve:

1 target, 1 reception, 4 yards
It was a weird season for the Jaguars receivers, as they lost their presumed starting quarterback Nick Foles in their first game. Dede Westbrook probably disappointed those that drafted him banking on a breakout season as the slot receiver in this offense, but D.J. Chark emerged as a breakout star and Chris Conley showed flashes towards the end of the season. This is a talented receiving group, and even Keelan Cole made an appearance today catching both a deep ball and a touchdown. Chark drew a key defensive pass interference call, and while he still doesn't look completely healthy his breakout this year was for real and should be treated as such come fantasy draft season next year. Westbrook showed off some of his route running abilities today, especially on his touchdown that saw him shake off the nearest defender before finding a soft spot in the zone between the two safeties, and should be better next season especially if the offense gets more creative. Conley is an athletic receiver, but he seems to be the clear third behind Westbrook and Chark so unless the offense takes a major step forward he's probably going to be worth rostering in redraft leagues.  
–Dan Adams