What We Saw: Week 17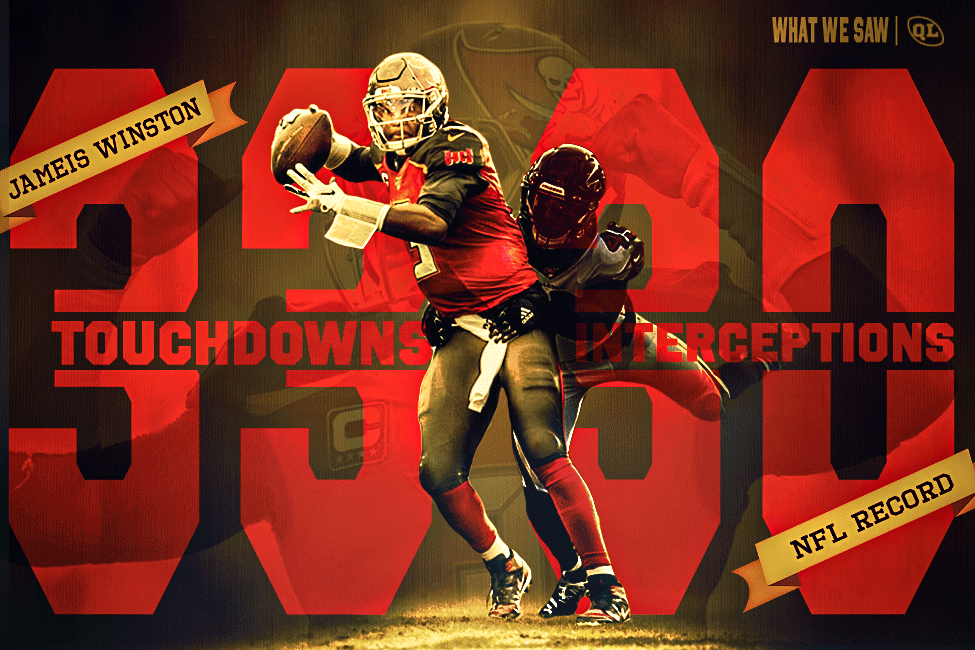 Washington Redskins vs Dallas Cowboys
The Cowboys jumped out to a 20-3 lead near the end of the first half before Case Keenum led the Redskins down the field for a touchdown to Steven Sims Jr right before the half. In the second half, the Cowboys took care of business on the back of Dak Prescott and Michael Gallup, who had three receiving touchdowns in the game. Sadly for the Cowboys and their fans, Philadelphia beat the Giants which made the result of this game a moot point. Still, it was a good note for the Cowboys to end on.
Washington Redskins
Quarterback
Case Keenum:

18/37, 206 yards, TD, INT, 2 sacks
Yikes. This was bad from the get-go and it could have been much worse had it not been for a touchdown pass to Steven Sims Jr right before the half. The Dallas defense played well all game long and forced Keenum to make some bad throws. Keenum is an unrestricted free agent next season and should latch on as a backup somewhere, though he has shown in the past that he can be an effective starter in the NFL. He's not a guy that should be drafted in leagues even if he latches on as a starter, but in the event of an injury, he could be a decent streamer in a good matchup. Just don't throw him in your starting lineup for a championship week matchup like I did.
Running Backs
Adrian Peterson:

13 carries, 78 yards | 4 targets, 1 reception, 0 yards, FUM

Chris Thompson

: 3 carries, 11 yards | 3 targets,1 reception, 0 yards
Adrian Peterson averaged six yards per carry today but if you take away his 32-yard run that average drops to 3.83, which is a more accurate representation of his day. He also fumbled on his only catch which led to a Dallas field goal. Peterson's contract isn't guaranteed for next year and it's likely that he will be playing elsewhere. Derrius Guice is the back of the future in Washington if he can ever stay healthy, and keeping Peterson does nothing to help develop younger guys for the future. Peterson has shown that he still has some gas left in the tank, and if he can stick with a team that will commit to running the ball he will likely continue to be a flex guy next year.
Wide Receivers/ Tight Ends
Steven Sims Jr:

8 targets, 5 receptions, 81 yards, TD | 1 carry, -6 yards

Hale Hentges:

7 targets, 4 receptions, 62 yards

Kelvin Harmon:

5 targets, 3 receptions, 33 yards

Jeremy Sprinkle:

6 targets, 3 receptions, 18 yards

Cam Sims

: 2 targets, 1 reception, 12 yards
With Terry McLaurin out this week, Steven Sims Jr stepped in as the number one receiver and had his third consecutive solid game for Washington. He scored a six-yard touchdown on an impressive route, then had a 65-yard reception later in the game that he nearly scored on. Between Sims and McLaurin, Dwayne Haskins has two emerging young weapons at his disposal next year and hopefully all three of them can improve after an entire offseason in the NFL. 
Dallas Cowboys
Quarterback
Dak Prescott:

23/33, 303 yards, 4 TD, 3 sacks
Dak Prescott proved that the shoulder issue that cropped up prior to Week 16 was no longer an issue and he showed up when his team needed him most. Expect Dak to either get a franchise-tagged or the elusive new contract over the offseason, because Dallas has the talent to win now. A coaching change should also help wake up the entire team and hopefully get the most out of Dak as well. Dak still isn't a guy that I would trust to lead my team to a fantasy championship but he does have the talent in place to make the jump to the next level at some point.
Running Backs
Ezekiel Elliot:

18 carries, 122 yards, TD | 5 targets, 3 receptions, 2 yards, TD

Tony Pollard:

14 carries, 60 yards | 2 targets, 1 reception, 5 yards
Zeke did what Zeke does, and Zeke will continue to do Zeke things as long as he's healthy. He'll be a top 5 pick in drafts next season as usual. Tony Pollard also did Tony Pollard things, which is come in during garbage time and pick up right where Zeke left off. Pollard proved his preseason success was no fluke, and he should be one of the top handcuffs in fantasy drafts next season. 
Wide Receivers/ Tight Ends
Michael Gallup:

7 targets, 5 receptions, 98 yards, 3 TD

Amari Cooper: 

5 targets, 4 receptions, 92 yards

Randall Cobb:

6 targets, 5 receptions, 81 yards

Jason Witten:

4 targets, 4 receptions, 24 yards
Michael Gallup has looked like a better receiver than Amari Cooper the last few weeks and I'm not sure how I feel about that. I've never been a big fan of either but Gallup has been involved and looked explosive while Cooper has looked disinterested and out of the loop. Part of that could be coaching, and Jason Garrett is rumored to be out of a job come Wednesday. It's too early to guess what type of impact a coaching change will have on individual players but after watching Gallup the last two weeks he's someone I will likely be targeting in drafts next year.
If this was Jason Witten's final game, I'd like to take a moment to appreciate one of the all-time greats at his position. Witten was a perennial borderline TE1/2 week to week for fantasy purposes and I owned him on many championship teams. He was as steady as they came, without much flash, but you could depend on about 10-15 points per game in his prime. Here's to hoping he doesn't decide to unretire for a second time.
–Ben Brown (@FelixTheDog23 Twitter, iamatechnician Reddit)