What We Saw: Week 17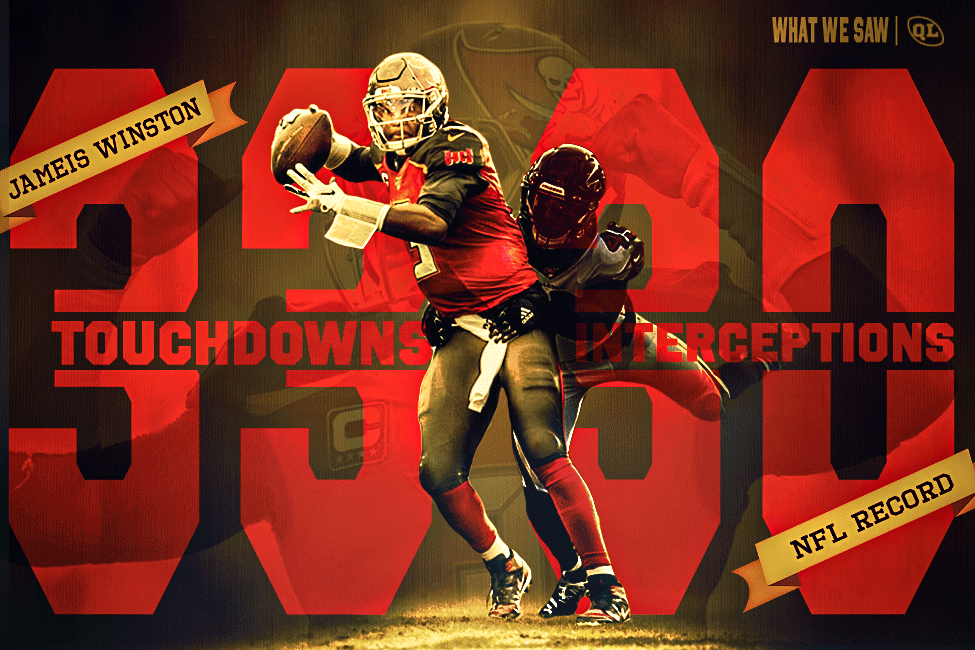 Pittsburgh Steelers vs Baltimore Ravens
This game was played in a windy downpour and the conditions played a huge factor in the game. Devlin Hodges was terrible and was sacked in the end zone for a safety late in the game, while Robert Griffin III was an effective game manager who filled in well for Lamar Jackson. Gus Edwards ran for 130 yards but it was Justice Hill who scored the lone offensive touchdown. Benny Snell was also effective yet again for Pittsburgh in James Conner's absence. 
Pittsburgh Steelers
Quarterback
Devlin Hodges:

9/25, 95 yards, 2 sacks | 1 carry, -1 yard, FUM
After Ben Roethlisberger went down in Week 2 with what ended up being a season-ending elbow injury, nobody thought the Steelers would be contending for a playoff spot come Week 17. They ended up over-performing because of their defense and one has to think that if they had a capable quarterback behind the helm they would have clinched a wild card spot a week or two ago. It's pretty clear that neither Mason Rudolph or Devlin Hodges is the successor to Big Ben, so look for the Steelers to grab a QB in the draft this year and hope that Ben can make a full recovery in the offseason.
Running Backs
Benny Snell Jr:

18 carries, 91 yards, TD
This backfield has been a revolving door all season with both James Conner and Jaylen Samuels getting injured at different points. Conner missed this game while Samuels was able to suit up, but it was still the Benny Snell show. Snell has supplanted Samuels as the backup to Conner and should be the guy drafted as the handcuff next season. Hopefully, Conner can come back for a full season, but if something were to happen to him again then Snell has shown that he's fully capable of handling the load as a lead back.
Wide Receivers/ Tight Ends
Diontae Johnson:

7 targets, 4 receptions, 54 yards

Vance McDonald:

2 targets, 2 receptions, 19 yards

JuJu Smith-Schuster: 6 targets, 2 receptions, 6 yards
James Washington:

3 targets
The only two guys who have done much of anything with the backups in this season have been Diontae Johnson and James Washington. I like Johnson more for next season as he seems like the most explosive of the two players, and Washington has had his opportunities in the past that he didn't do anything with.
The real story this season has been the disappearance of JuJu Smith-Schuster and whether it is the loss of Antonio Brown or Ben Roethlisberger which had the most impact on JuJu's lost season. My guess is a little bit of both, but there's no doubt that even if Ben had played the entire season that JuJu wouldn't have been THIS bad. I have to imagine his draft stock will take a major hit after being a consensus 2nd or 3rd round pick this season, so you may be able to get some great value on a guy who still has a ton of talent.
Baltimore Ravens
Quarterback
Robert Griffin III:

11/21, 96 yards, INT, 3 sacks | 8 carries, 50 yards
This was not the same RGIII from his heyday, but it's also not the same RGIII we saw in Cleveland either. This version of RGIII was essentially an older, slower, taller version of what the Ravens have in Lamar Jackson. It's a win-win situation for both the player and the team since Griffin is a plug and play backup on an offense that suits his style of play perfectly. He's obviously nowhere near as good as Jackson is, and if Lamar were to get hurt in the playoffs they would struggle to win a Super Bowl without him, but the Ravens are still good enough all-around to compete with RGIII in there.
Running Backs
Gus Edwards:

21 carries, 130 yards | 2 targets, 1 reception, 2 yards

Justice Hill:

10 carries, 39 yards, TD | 2 targets, 1 reception, 10 yards
Justice Hill was a preseason darling that couldn't shake the third-string label all season, but it was good to see him get in the end zone today. It's pretty clear that both Mark Ingram and Gus Edwards are better players than him right now and that's okay. Edwards is an Exclusive Rights Free Agent this offseason, and while it's likely that he'll end up back in Baltimore it's not a guarantee. I still like Hill going forward and would take a shot on him late in drafts yet again.
Wide Receivers/ Tight Ends
Hayden Hurst:

2 targets, 2 receptions, 35 yards

Willie Snead IV:

4 targets, 3 receptions, 22 yards

Marquise Brown: 2 targets, 2 receptions, 15 yards
Nick Boyle:

2 targets, 1 reception, 6 yards
It was good to see that the passing offense still ran through the tight ends even without Lamar Jackson and Mark Andrews this week. The tight end position (between Hayden Hurst and Nick Boyle) received nearly 20% of the (albeit limited) targets in this rain-soaked game and that bodes well for Andrews in the playoffs and beyond. 
Marquise Brown has had a disappointing end to the season but he has the talent and the chemistry with Lamar Jackson to be much better. Brown has been outshined by other rookie receivers this season, and in most seasons he would have stood out since there are rarely any rookie receivers that make an impact in their first season. This season is a clear outlier, so expect Brown to fall in some drafts next year because he didn't perform as well as guys like A.J. Brown or Terry McLaurin in his first year. That could lead to some good value for Hollywood.
–Ben Brown (@FelixTheDog23 Twitter, iamatechnician Reddit)